By Caleb Oakley – Piedmont Community College Student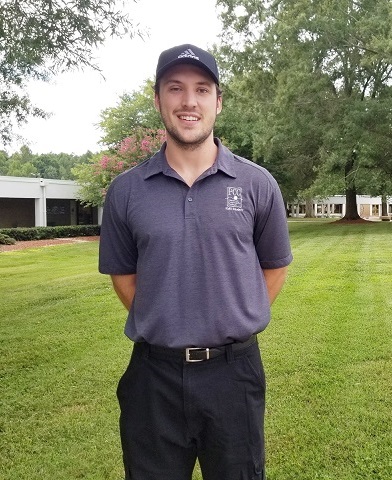 My name is Caleb Oakley and I have lived in Roxboro, NC all my life with exception of four years at East Carolina University as an undergrad.
Since a young age, I have known that I have wanted to help people. My decision to specifically pursue medicine as a means of this was prompted in high school. It was a movie called "Chernobyl Heart" that involved missionary doctors performing surgery, for free, on babies near the Chernobyl incident who had holes in their hearts as a birth defect secondary to radiation that struck a cord and sparked my drive.
I have taken many steps in pursuing a career in medicine since then. These steps included shadowing surgeons in high school, working as a scribe in the emergency department for two years during college, attending medical seminars/listening to speakers, and obtaining my EMT-B recently post-grad. I have also been involved in many different philanthropic events and/or volunteer groups over my high school and college career.
When asked about my "success story", I feel it is just as important to talk about my many failures along the way.
You see, I have found that success is not a matter of not failing, but rather the opposite. I fail every day in some aspect. It may be as small as forgetting my coffee on the counter before work, or as major as the occasional failed exam.
Success, in my opinion, is rather a matter of perseverance and individual reaction to adversity in life. It is the pursuit of perfection with the acknowledgment that it will never fully be obtained.
I failed to get into the undergraduate college of my dreams; however, this pushed me to work and study harder during my undergraduate career.
I failed my first physics exam in college; however, this guided me to reach out and seek help from a tutoring center. I made a 100% on the next exam because of this decision.
I failed to get into medical school during my first application process; however, this opened the door for me to learn more about EMS and become more involved in my own community.
These "failures" have guided me in life, and have provided me with more opportunities to learn and grow. Through hard work, perseverance, and learning from my mistakes, I was able to graduate from ECU with a BS Biology/BA Chemistry double major. I was able to teach Organic Chemistry as a Lead Organic Chemistry tutor at the same tutoring center that had initially helped me. I was also able to maintain a 3.9 GPA and graduate summa cum laude in my class.
Lastly, I have been able to obtain my EMT-B at Piedmont Community College, join a volunteer fire department, and enroll in paramedic courses, also at the College. My training and experience as an EMT-B/Paramedic, once obtained, will give me an edge in future applications. It will allow me to help others in a hands on way, and give me unparalleled experience in the field prior to medical school.
Each step in my life has been working towards the common goal of obtaining a career in medicine, specifically a doctor.  While my failures may have taken me off of my intended path, they have lead me to a new path. A path full of excitement and opportunities to grow and help others along the way.
Piedmont Community College's EMS Program is approved by the North Carolina Department of Emergency Management Services and is accredited by the Commission on Accreditation of Allied Health Education Programs (www.caahep.org) upon the recommendation of the Committee on Accreditation of Education Programs for the EMS Professions (CoAEMSP).
Classes are held at the College's Public Safety Training Center in Caswell County. For additional information, requirements, and class dates, contact Heather Albert, Director, Public Safety Training Center at (336) 694-4013 or [email protected].
If you are a college student that lives in or visits the Hyco Lake area… We pay you for your stories! Visit www.HycoLakeMagazine/article to send us your article.