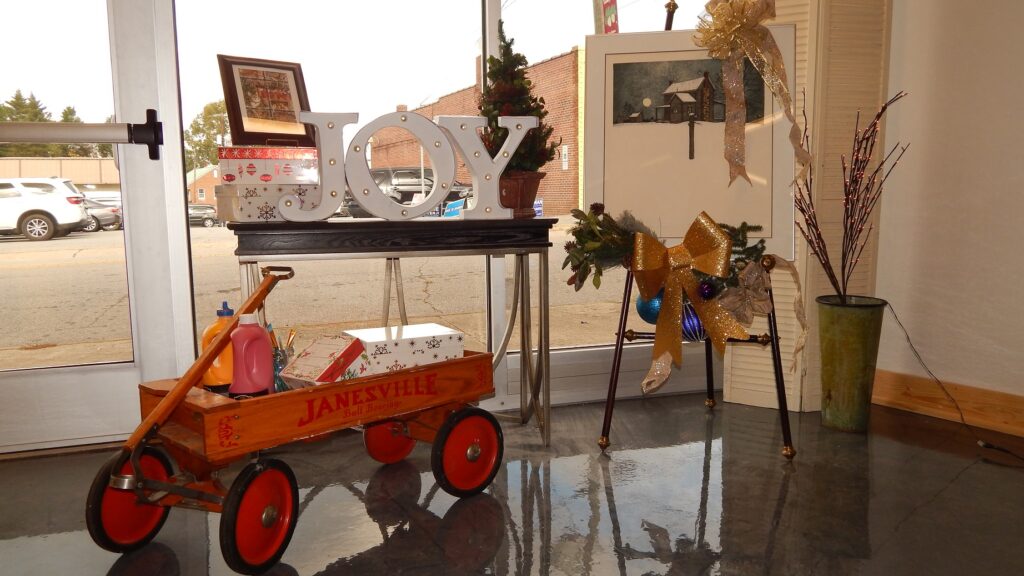 By Sue Seamon
Regardless of the obstacles that may have altered the path of progress, the Caswell Council for the Arts (CCFTA) has managed to endure and flourish for over 40 years. The latest challenge to the organization, as well as to the rest of us, has been the Coronavirus. Many current programs and projects had to be halted as soon as it became evident that this pandemic was the enemy of civic organizations built on public participation and personal interactions. Most are still on hold, but planning for the future continues even in these strange times.
It is not surprising that during its long history, the CCFTA has consistently risen to the call to bring the arts to the people of Caswell County. The council was founded and driven early on by Lee Fowlkes, a fearless and imaginative leader. It was Lee who dared to dream big in a little town and to bring the magic of music, theatre, dance and the visual arts to this agricultural community. Under Lee's guidance and vision, the council shined bright lights down the rows of tobacco fields, proving that the desire for artistic input existed everywhere.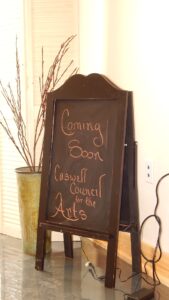 As CCFTA grew, so did its programs, which provided local artists and other creatives with a stage on which to share their talents. From the first home in the Caswell Civic Center, it moved to larger quarters on West Main Street in Yanceyville. Now relocating once again, the council will occupy space in the sparkling new co-working space on Town Square known as "Co-Square." Led by Executive Director Denise Burnette, Gallery Coordinator Paula Basnett and a dedicated board of directors, these new quarters will be pivotal in increasing community interaction and visibility and in welcoming the most diverse generation of art makers and art supporters in its history.
Although the cultural interests and lifestyles of its population may have shifted from the days of Lee Fowlkes, Caswell County can be considered a haven for artists and writers who are moving away from the high living costs and traffic congestion of nearby cities. As this county attracts a new demographic of residents and investors, all civic groups, including the CCFTA, are preparing to embrace the changes that will follow. Today citizens can expect to see an increased focus on the promising creative talents of Caswell youth, in which lie the hopes for our future. Bringing attention to these young people will be backed by the exposure needed to help them grow. Also in the council's sights, once the virus allows, will be traditionally ongoing events such as the Holiday Market, a Juried Art Show, a variety of community art shows, and stimulating learning opportunities for children and adults.
New classes are being considered, including landscape painting from personal photos, pet portraits, and self-publishing, among others. All sessions will be offered to students at minimal fees. The organization is also considering a civic art project which would center on Caswell's wealth of historic structures. These activities will bring energy and enrichment to local neighborhoods by merging the arts with the experiences of everyday life.
Looking back to 1949 when the Junior League of Winston Salem gave seed money to create the first arts council in America, the growth of arts councils has been exponential and their influence immeasurable. With this new local backdrop for perpetuating the Caswell council's original mission of bringing the arts to everyone, we can expect renewed interest in the creative and economic growth of Caswell County. As the council mingles with a variety of entrepreneurs and visionaries in the co-working open environment, it can only result in greater outreach and appeal.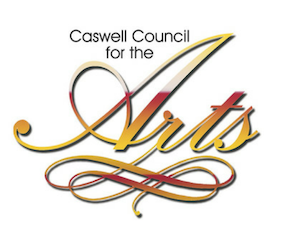 (336) 694-4474
www.CaswellArts.org
CaswellArts@gmail.com
Being a membership-based group, the Caswell Council for the Arts invites any citizen to join and to contribute time, talent or voice for the pursuit of greater civic unity through the arts. Please connect with us virtually or put on your mask and drop by our new gallery and office on Town Square in Yanceyville.