Story and photography by Meredith Bernard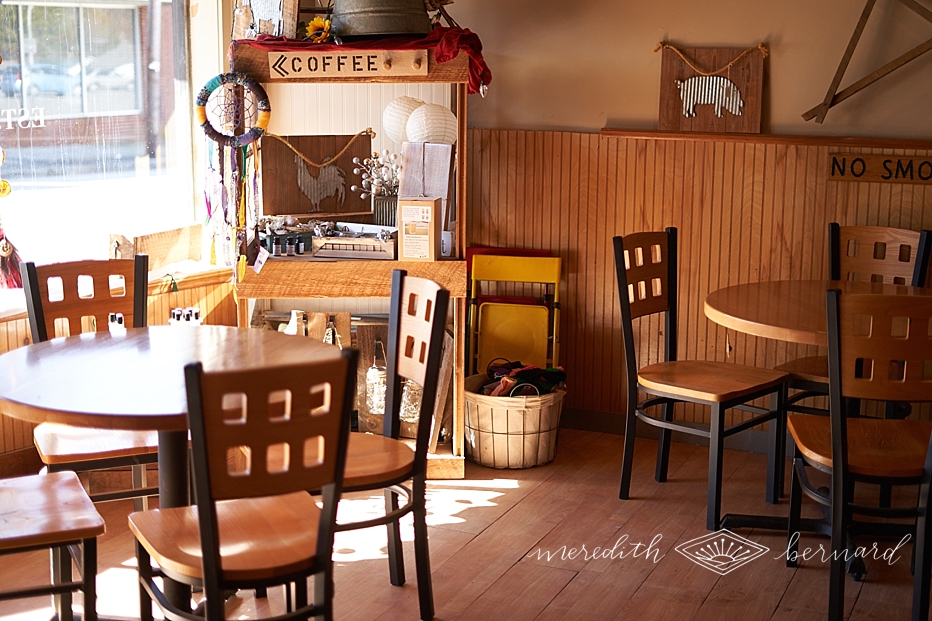 Some people have the gift of making you feel like you've known them forever the first time you meet and some places immediately feel like home. Both of those are true of Nikki Bettis, her family and their "home away from home" at Busy Bee Coffee and Creamery Company, Yanceyville and Caswell County's first coffee and creamery to open. A step in the door to warm smiles, the smell of fresh brewed coffee, sweet treats of pastry and ice cream, in addition to comfortable sofas and seating invites you to stay and will draw you to come back soon.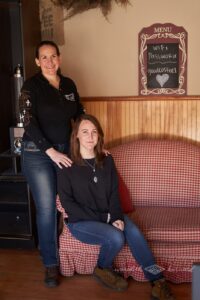 When the Bettis' left a tiny Texas town for North Carolina, piled high with children (fourteen at the time) and a gang of hopes and dreams, they knew they were looking for something different and wanted to do something meaningful – together. Road trips had always been a favorite past-time for their family, and many of those would lead to small towns, local coffee shops and public playgrounds where it was easy to spend time together, without spending a lot of money. After 20 years in public safety, Nikki's husband needed a change of pace. After a family meeting they came to the realization that their passion and dream would be running a coffee shop of their own. After four years initially spent in Raleigh, they longed to get back to a small-town way of life and landed in Yanceyville. Upon arriving they realized it was lacking exactly what they had a passion for – a local coffee shop and playground – and their dreams began to grow wings.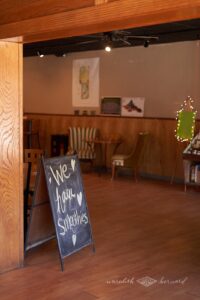 The first step of the process was finding a place to house their new business, and they happened upon the old Caswell Theater. After purchasing, they realized that transforming it into a coffee shop was not in the cards, so plans for that gem are on hold…for now. In the meantime, they started selling coffee from a trailer in front of the theater and demand for their brew quickly grew. Within one year's time they moved down the street to a much larger brick and mortar location where they've now been serving customers for a year.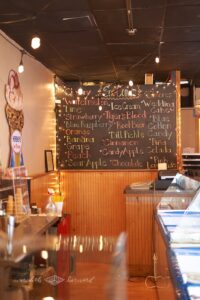 From the beginning and at the core of both the Bettis' company and family values, is a true commitment to the community in which they live and serve. Busy Bee Coffee Company is mission-oriented, centered around being a hub for community growth and involvement. The second piece to their original mission was to see a public playground installed and that is finally coming to fruition. Not without opposition, but with enough support to find a foothold and gain support of county officials, the first splash park and inclusive playground within the greater Caswell County and surrounding areas is planned to become reality in downtown Yanceyville by the year 2020. In Nikki's words, "As a community business that's focused on moving things forward, we needed a way to give back and we can do that by seeing this project through." Her initiative to fill a void she saw and persistence to see it through is as much encouraging as it is inspiring. Full plans, surveys and information for the new playground are available inside and displayed on the wall of Busy Bee Coffee and Creamery Co.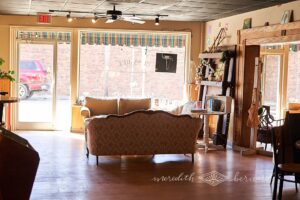 Since planting new roots in Yanceyville, the Bettis' have grown not only a new business, but also their family with the addition of another child. Their commitment to one another and the place they now call home is an effort that rivals a professional league sports team. From three months to twenty-one years old, the Bettis children all have a place, a role to fill and importance in making the family business and commitment to the community a success. Nikki says that the people they've come to know through their business have become their family here and for that they are beyond grateful. There are even "regulars" that come to the shop and help work the register for free when things get busy, which I saw while I was there. In Nikki's words, "Community is everything. In this business, we've learned it's more relationship based, than it is serving customers. You become involved in their life, and grow to love them."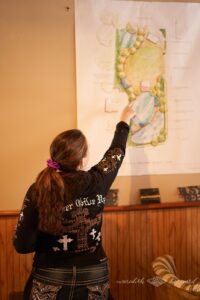 Busy Bee is an apt name for this growing business. In addition to their coffee offerings, they recently installed a full ice cream parlor, complete with twenty-four flavors to choose from. In the near future, customers will also be able to enjoy lunch offerings in the way of sandwiches, soups and salads. Not only is this a great place to get a bite to eat or drink, it also has a gift shop, is a perfect place to hold small business meetings and has regular events held in conjunction with the local arts council and live music from local musicians.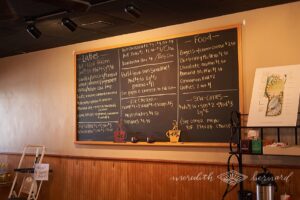 From small town Texas roots to new roots in a small North Carolina town, the Bettis' are making a difference and showing others the difference that commitment to community can make. When passing through Yanceyville – or on a destination trip – make sure to plan a visit to this new town hub. You can find information on upcoming events, menu offerings and other fun happenings through their regularly updated Facebook page or online at busybeecoffeecompany.com.


Meredith Bernard is a photographer, writer and farmer living and working with her husband and two children on a beef cattle farm in Milton, NC. Connect with her online at thisfarmwife.com.