The town of Halifax, Virginia is quintessential Americana. Visitors can drive through a main street with unique gift shops and cute restaurants, a farm supply store reminiscent of a 19th century mercantile shop, and a farmers' market that looks like a backdrop for a Hallmark movie. Travelers can continue onto Mountain Road and view picturesque plantation-style homes with mature tree-lined driveways, or head onto US 501 to reach another milestone that paints Halifax as uniquely Americana: its water source. Every American town needs a boating and fishing spot for its citizens to make memories, and Halifax is no exception.
Banister Lake's inception is the Banister River, which was once the 19th century's highway of the region. Its source lies 65 miles west in Pittsylvania County and is part of the Roanoke River watershed. The Banister River continues beyond Halifax southeast to join up with the Dan River, ending in Buggs Island Lake – also known as John Kerr Reservoir – the largest lake in Virginia.
The Banister River turned into Banister Lake when the dam was built in 1921 by Col. Ira Vaughan, a Massachusetts transplant who established deep roots in Halifax County. Vaughan, with associate Jim Penrose, pushed through the dam, helping supply electricity to towns as far as 65 miles away.
Looking Back
Growing up in the 1940s, James Clay lived on and played around the Banister every day as a child. "Where the boat launch is today," he said, "used to have boat houses where well-to-do people would keep their boats." When no one was around, James would climb up on top of the boat houses and jump in the lake to cool off during the hot Virginia summers.
One day, James came across an old boat and salvaged it. He then found a piece of scrap wood from a local sawmill and shaved it down into the shape of a paddle and, like Huck Finn, was off on his water adventures. With his dog by his side, James would paddle the boat out onto the lake and spend hours fishing and playing on the Banister.
It was not all fun and games, however. Come harvest season, even young boys had to pitch in to help. With his father, James farmed tobacco along the lake. "This was still horse-and-mule farming for us," he said. "We couldn't afford tractors back then."
To help James stay motivated during the brutal harvest, his father would offer an incentive for his young son. Throughout the day, they would take mini breaks to check on trotlines they had placed down at the lake. When asked what he would catch during those breaks, James said, "Mud catfish were thrown back, but the channel cats we would keep." Smiling, he said, "We were poor, but what I wouldn't do to go back to those times."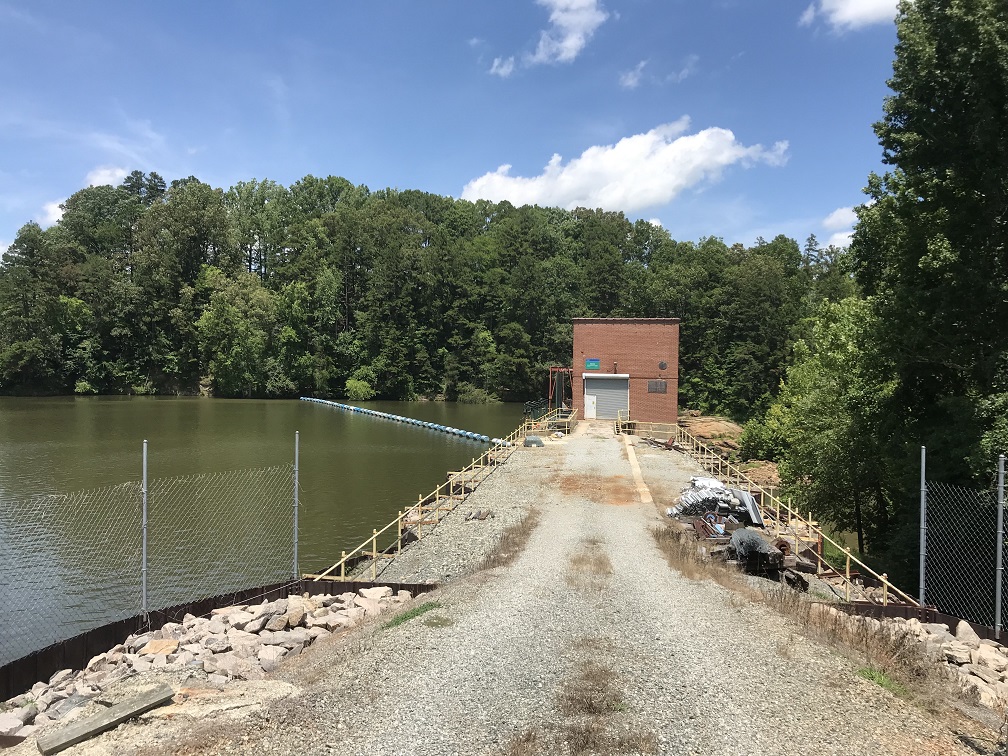 Looking Forward
Halifax Town Manager Carl Espy brought me up-to-speed on the recent attention given to the Banister. "It's been a part of the Virginia Wild Blueway, a marketing campaign started in 2015 to help revitalize riverways and freshwater areas in Virginia."
The town also partnered with the Dan River Basin Association, Roanoke River Basin Association's Upper Reach program, the Department of Conservation and Recreation, (DCR) and Virginia Scenic River program beginning in 2012. Each of these programs helped bring attention and funds to the waterway. Improvements included the renovated Banister Lake boat landing facilities at the US 501 bridge and Kings Bridge Landing access below the dam on Va. Scenic 360, completed in 2018 and 2015, respectively.
Since the improvements, more people – including boaters, kayakers, birdwatchers, and anglers –   have enjoyed Banister Lake and all it has to offer. Going out on the Banister is a unique experience. Unlike large bodies of water such as Buggs Island or Hyco Lake, Banister is a narrow lake with mature vegetation and less boat traffic, which allows for a more interactive experience with nature and wildlife. When I ventured out with my boat, the sounds of nature were much more profound than on Buggs Island Lake. It felt like I was hundreds of miles from civilization.
Great birds such as belted kingfishers, great blue herons, and wood ducks call the Banister home. In the colder months, Canadian geese visit, as do other breeds of ducks such as teal and mallards. There have even been sightings of rare species, including loons and pelicans. The shoreline is home to a variety of plants that attract many species of butterflies.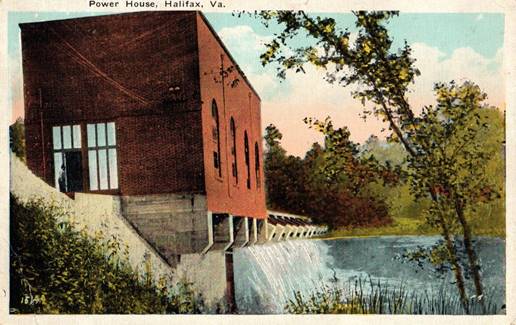 Town Manager Carl Espy explained that for the adventurous types, "Three miles upriver is a destination called The Rockhouse, which is a popular spot for picnics, fishing, and swimming."
I asked Carl what the future might hold for Banister. "We are trying to broaden the experiences with birding and wildlife viewing, and fishing excursions as well as create upriver access points working with the Virginia Outdoor Foundation (VOF) and other partners," he said.
In some ways, Banister Lake is just beginning to reach its full potential as a natural resource. However, we must continue to walk alongside people like Carl Espy and our partners at the state level to be responsible stewards of the lake so that generations to come may enjoy all that the lake has to offer.
From the intersection of US 501 and SR 360 in Halifax, follow US 501 north 0.4 miles to just outside the Town of Halifax. A boat landing is maintained on the south end of the bridge.
Regulations
Anglers fishing Banister Lake are likely to catch largemouth bass, channel catfish, bluegill, redear sunfish, (AKA shellcracker) chain pickerel, and crappie.
Largemouth Bass – 12 inches minimum – 5 per day
Sunfish – 50 per day – No Length Limit
Crappie – 25 per day – No Length Limit
Channel Catfish – 8 per day – 15 inches minimum
All other species – Statewide Limits Apply
John Theo Jr. is relatively new to South Boston but not new to writing. He has authored several books and penned many articles. Hyco Lake Magazine is thankful to share his perspective on our community. Please welcome John and get to know him better by visiting him at Cozy Cave Self Storage or going to JohnTheo.com where all his books are sold.
306 Webster Street
South Boston, VA 24592
(434) 579-2856
@cozycaveselfstorage