I would wager that each of us knows someone with a disability. Maybe it is difficulty managing impulses, or maybe it is a soldier who lost an appendage defending our freedom and now, besides mobility challenges, also has post-traumatic stress disorder. Or perhaps the PTSD is from childhood or adult trauma.
Imagine an animal with a spirit that only wants to please its human who stands before it. An animal so sensitive it can feel and match a human heartbeat from four feet away and mirror our emotions. An animal that can detect our fears, thoughts, hang-ups, and our internal wounds. An animal whose only agenda is to get along with its person. That's a main way they have survived for 55 million years. Horses existed 50 million years before mankind and have outlived other species. A horse is so delicate it can get deathly ill just because the weather changed, yet the species has survived millennia.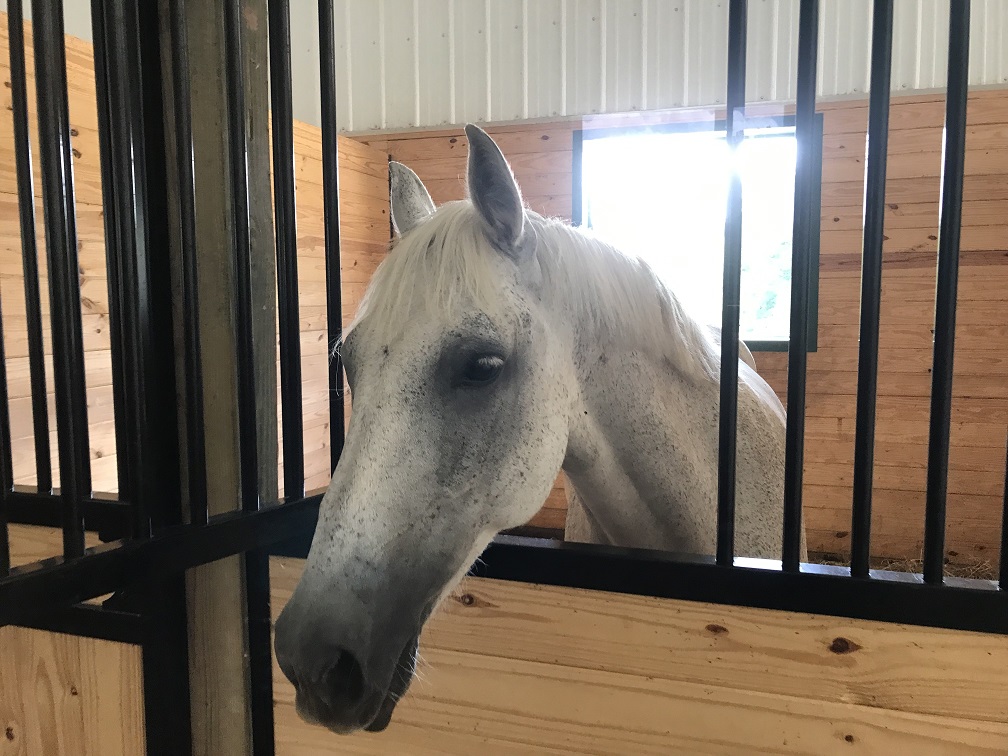 What is this Magical, Mythical Creature?
These animals are scientifically classified as Equus caballus. The horse. Horses have captured the human imagination for centuries. They have been utilized manually for transportation – whether pulling a cart or transporting us on its back – plowing fields, settling the West, and helping win many wars. Some may think of horses now as a "rich person's hobby;" something to play with and enjoy. The truth is that horses are much more important to humankind. They are healers and can improve the quality of human life physically, mentally, and spiritually.
Some people are afraid of horses because, well, they are around 1,000 pounds with big teeth and hard hooves. I've met some who are afraid because of a childhood experience that did not go well. That event was most likely human, not horse, instigated. A horse that has been treated fairly and is well trained is the best and most loyal friend a human will ever experience. They want a relationship and will do whatever it takes to establish a positive connection with humans.
Real Horses, not Myths, Definitely Magical
These are the kinds of horses that reside at the Good Hope Equestrian & Regenerative Farm (GHERF) in Halifax, Va. After meeting with Margaret and Murray Bass, the owners of Good Hope, I knew their organization was vastly different from other horse therapy programs with which I was familiar. They not only provide services to special needs children, but to adults as well, whether able-bodied or not. They offer a wide array of programming that will fill the desire of any upcoming equine enthusiast or a professional. Their clients travel from far and wide for multi-day events and training.
Their programs include the following:
Regenerative Farming: a way of farming that does not deplete the soil and increases biodiversity, improving the water cycle, helping the ecosystem, and enabling the soil to become stronger and more vital. GHERF has already begun sharing healthy produce with local churches and residents who may not, because of income, have access to healthy produce. In the near future, GHERF will offer opportunities for residents to get involved with volunteering and education while using these regenerative methods for small-scale vegetable production.
Equine Assisted Activities (Therapy): This can be on the ground or in the saddle, with a trained assistant at all times. There are huge benefits from on-the-ground interaction with the horse. The list of proven benefits of horse therapy is long, including respect, love and responsibility for animal care; improved balance and strength; improved coordination and flexibility; confidence, and emotional awareness.
Intern Program: GHERF regularly hosts interns from high school to PhD levels. This program allows students to learn about equine-assisted activities and therapy, as well as the business side of how a nonprofit is run.
Red Helmet Horseman Society: this program is for adults who may have dreamed of riding or want to get back to riding.
Horsin' Around Program: inspires youth to get involved in community and helps develop character, leadership, and confidence. It also teaches horsemanship and the opportunity to compete in 4H, Athletic Equestrian League, and other sanctioned horse shows. It is inclusive and all ability levels are welcomed.
GHERF Field Trips: there is a variety of options for groups. Participants can come to the 270-acre property to ride or hike, hold a birthday party and more.
PATH Intl. Instructor Mentorship Program: The Professional Association of Therapeutic Horsemanship Intl. (PATH) is committed to the advancement of equine-assisted services for lifelong impact. They host different focuses of PATH events, including the Equine Facilitated Mental Health & Learning workshop, coming up Jan. 12-15, 2023.
You Pick Blueberries: when in season, visitors should call before heading over to pick their own organic blueberries. All proceeds go directly to the horse therapy programming.
Mentorship Program-We Are One Club: upcoming in 2023, this youth volunteer club will match adult mentors with youth to assist them in learning equine-assisted activities and regenerative farming practices.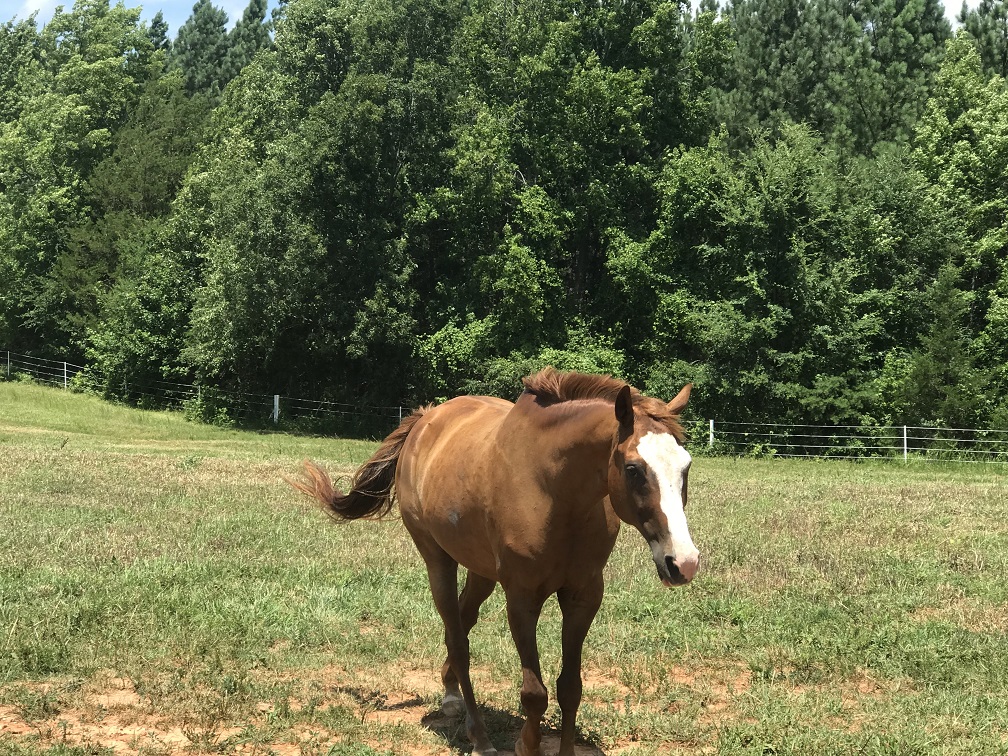 Horses aren't cheap. They eat a lot, poop a lot, and require extensive care with ample grazing acreage, grain, consistent hoof care, vet visits, supplements, medicines, shelter, and all the things required to keep horses happy and healthy in our structured environment.
Good Hope is a nonprofit and is funded from a variety of sources; one is their extremely reasonable fee-based services:
Group session: $40 per hour
Private session: $60 per hour
I asked them about their current challenges (they have done amazing things in just one year since relocating from Miami) and how the community can help. They said to help spread the word about the good they do and the hope they give to the community; follow/like their social media pages; consider volunteering; become a board member; donate, and just engage with them in some way.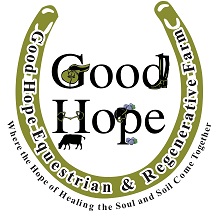 Good Hope Equestrian & Regenerative Farm
1108 Wild Turkey Run
Halifax, Va. 24558
(305)297-4729
[email protected]
www.gherf.org
@GoodHopeEquestrianandRegenerativeFarmInc
Serving over 8,200 participants for over 21 years.
JoAndra (Jo) Proia is a freelance outdoor writer originally from Oxford, NC. She lives in Summerfield, NC and owns Outdoor Women by Jo Proia, LLC, a company dedicated to educating, empowering, and exciting women about the outdoors.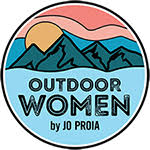 Text or Call: (336) 202-4220
[email protected]
www.OutdoorWomenByJP.com
www.facebook.com/outdoorwomenbyjp