An Adventure of a Lifetime in a Galaxy Not So Far Away
By John Theo Jr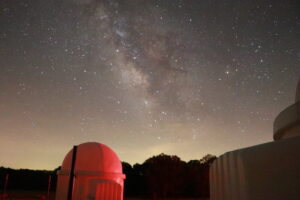 For kids ages eight to 17 who are interested in science as well as the outdoors, AstroCamp is a great option for fun and learning this summer. Think of the best outdoor summer camp you have ever experienced. Add to it a state-of-the-art children's science center that you would expect to find in a major city like New York or Los Angeles. The end result is AstroCamp.
AstroCamp is tucked away on 400-plus finely manicured acres on the Staunton River in Clover, Va. Like its name implies, AstroCamp is a traditional outdoor summer camp with an additional focus on science; specifically, astronomy. During their one or two weeks stay, campers enjoy the great outdoors on the gorgeous campus with activities like hiking, swimming, canoeing, and competitive games. They also participate in hands-on science activities in modern labs where they build and launch rockets, as well as search the night sky with Astro Camp's vast array of telescopes.
AstroCamp was started by California natives Ross and Kristi Turner, who opened their first camp back in the 1970s. Ross was a biology teacher as well as a former Boy Scout who loved the outdoors. Kristi had a passion for summer camps. Together they pioneered a summer camp model that combined hands-on science with outdoor adventure — a revolutionary concept for the time. The Turners sold their home and used the funds to open their first summer camp on Catalina Island in 1978. The couple let the terrain dictate the focus of the science curriculum. Being on an island in the Pacific Ocean, marine biology was the obvious choice, and Catalina Sea Camp was born. The rest, as they say, is history.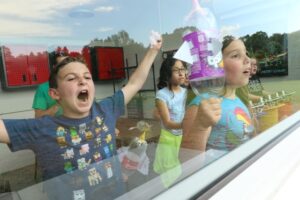 In 2016, an east coast opportunity came across the Turners' path. Ross and Kristi's son, Craig, worked at Camp Motorsport, originally located at VIRginia International Raceway, (VIR) and later relocated to the former Camp Staunton Meadows. When this camp came up for sale, the Turners jumped at the chance to have an east coast counterpart to their Catalina Sea Camp. With the west coast summer camp focused on the ocean, the Turners again let the terrain dictate the concentration, and decided the new camp would specialize in astronomy. AstroCamp was born.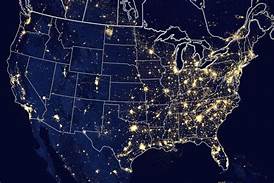 The next generation of stewards have taken a page out of the Turners' playbook and become fully immersed as a couple. Charlie Bueche is the program director for AstroCamp, and his wife, Ashley, is the dive director for the Catalina Sea Camp. When asked why, in all the concentrations of science, the Virginia camp is focused on astronomy, Charlie said, "AstroCamp is located in one of the darkest areas on the entire eastern seaboard. There is virtually no light pollution, which makes nighttime sky viewing ideal."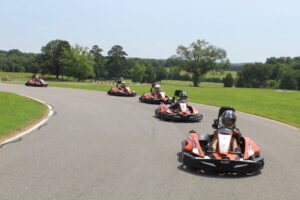 I asked Charlie what types of technology and hardware the campers would utilize during their stay. "They have access to some of the most cutting-edge tools," he said, such as a 10-inch Dobson telescope, as well as 11-inch and 14-inch Schmidt Casegrain telescopes. Campers also have access to Vandegraff generators, a Tesla coil, 3-D printers, and an entire building dedicated to rocket assembly.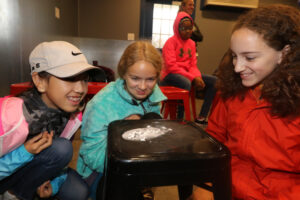 In addition to stargazing, campers are introduced to robotics; drones; lights and lasers; atmosphere and gases; rockets, electricity and magnetism; 3D printing, and remote operated vehicles.
AstroCamp offers outdoor activities (or electives) such as mountain biking; go-cart racing on a mile-long track; engineering classes; cooking classes, and traditional summer activities like campfires, skits, Gaga Ball, swimming in the pool, or launching off the blob at the private lake.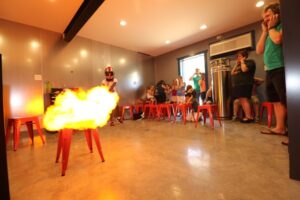 Alongside AstroCamp, there are two additional camp options: CAMP CHOP is an introductory cooking camp where kids learn cooking skills and how to make a variety of dishes including homemade salsas, tacos, soups, sauces, pizza, and their very own ice cream. In 2020, a sub discipline of food science known as molecular gastronomy will be introduced into the camp curriculum.
CAMP MOTORSPORT is a camp for the young motorsport enthusiast. Here the campers learn to drive high-end go karts and dirt buggies on both asphalt and dirt tracks, and are immersed in STEM and single cylinder mechanics classes. Each of these classes uses Harbor Freight Predator motors — eight-horsepower gas engines that are the basic carbon copy of the motors in the go-karts. In class 101, the campers learn to clean the carburetor and adjust the valves. In class 202, they learn to change out the piston and look for wear and tear.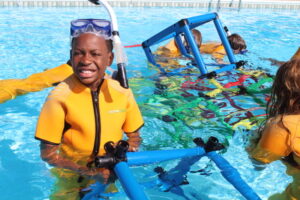 During the school year, AstroCamp offers overnight field trips for fourth- through 12th-grade students who attend both public and private schools. The field trip's focus is to provide hands-on experiential science, increase science literacy, and stimulate an interest in the sciences.
AstroCamp offers six fun-filled one-week sessions starting in June, and a two-week session in July, all of which include instruction, counseling, housing and meals.
Kids can enjoy the experience of a lifetime learning science, developing new skills, and having fun with new found friends from all over the world.
Early bird tuition starts at $1,200 and includes housing, food and all activities.
AstroCamp
8144 Mt Laurel Rd
Clover, VA 24534
astrocampsummerva.org
www.campchop.org
www.campmotorsport.org
(888) 366-4186
[email protected]



ohn Theo Jr. is relatively new to South Boston but not new to writing. He has authored several books and penned many articles. Hyco Lake Magazine is thankful to share his perspective on our community. Please welcome John and get to know him better by going to JohnTheo.com, visit him at Cozy Cave Self Storage & More at 306 Webster Street, South Boston, VA 24592 or give him a call at (434) 579-2856!