Ashley's Custom Woodworks – Ashley Turns Long-Time Interest into New Career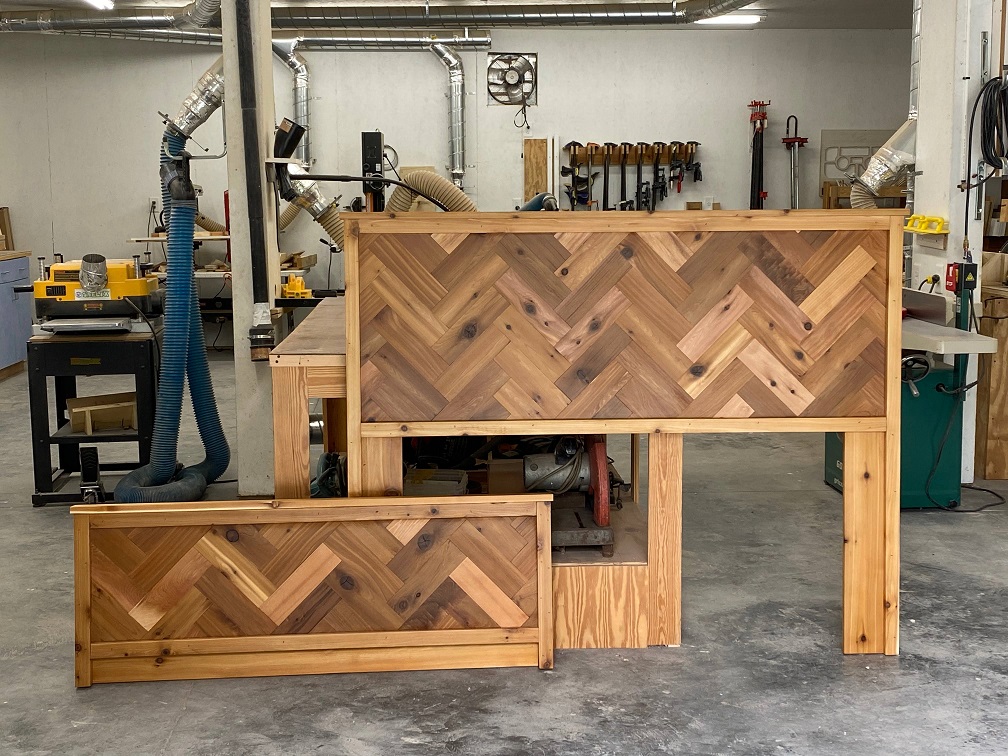 Kirk Ashley is best known around Person County for building houses, many of which are located at Hyco Lake and Mayo Lake. He has, however, "always wanted a workshop" where he could do custom woodworking and furniture making, and that has recently become a reality.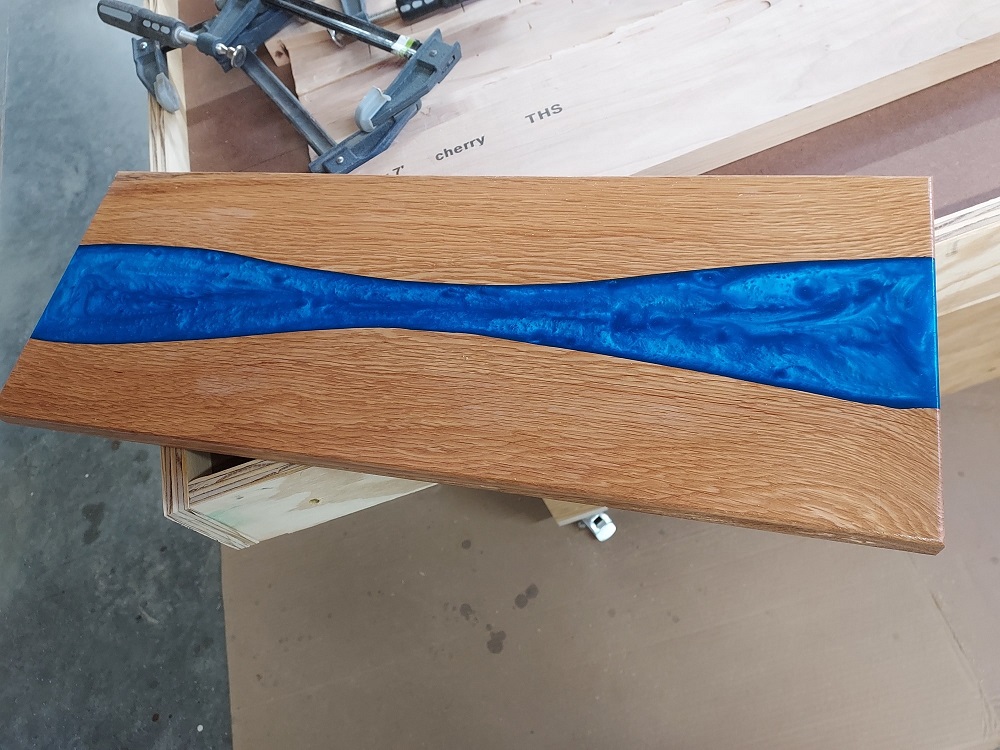 With Ashley's Custom Woodworks, he hopes to establish himself as the go-to person for jobs such as building custom-designed tables, cabinets, end tables, shelving, and pretty much anything his customers request.
After 35-plus years in the home building industry, Kirk said, "Everyone knows me for building houses, but they don't yet know that I build furniture." He wants to change that, as he turns a long-time interest into a new way of making a living.
Kirk told me that sticker shock is one of the hurdles he will have to overcome in his new venture. He said an independent contractor using the best materials can't match the prices of furniture and home accessories that are sold online and by major retailers. But, he said, his work is done with pride and done right using only real wood. The cost of that real wood, he said, is double that of engineered products.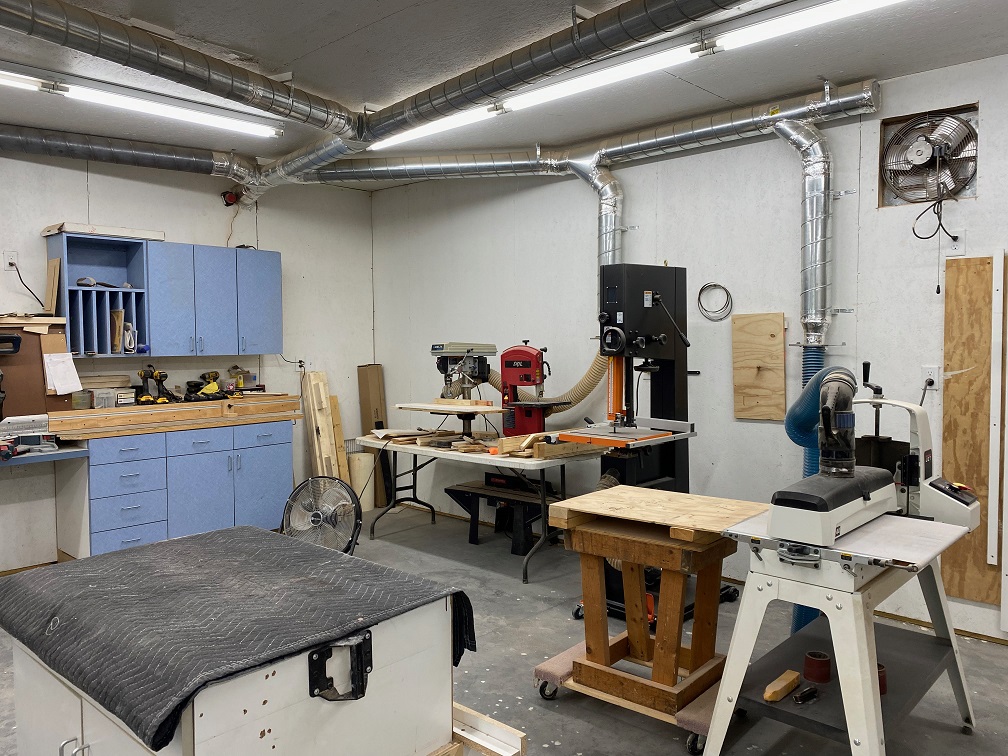 One of the projects he is currently most proud of is his "river tables." The real wood is accented by colored epoxy that appears to float down the middle of the tables. The effect created by this master craftsman is striking. He also enjoys making coin holders to hang on the wall and cases for shot glasses or other collectibles. He and a friend enjoy riding Harley-Davidson motorcycles, and Kirk made a Harley-themed coin holder for his friend as well as one to display in his own "Harley-Davidson room" at home.
He said one of his most unusual creations so far was converting an 80-year-old piano into a bar. A customer asked if it could be done, and Kirk was happy to make it happen. He said that when the lid is open, there is a granite countertop, glass shelves, wine glass holders, and a mirror, just like in any bar.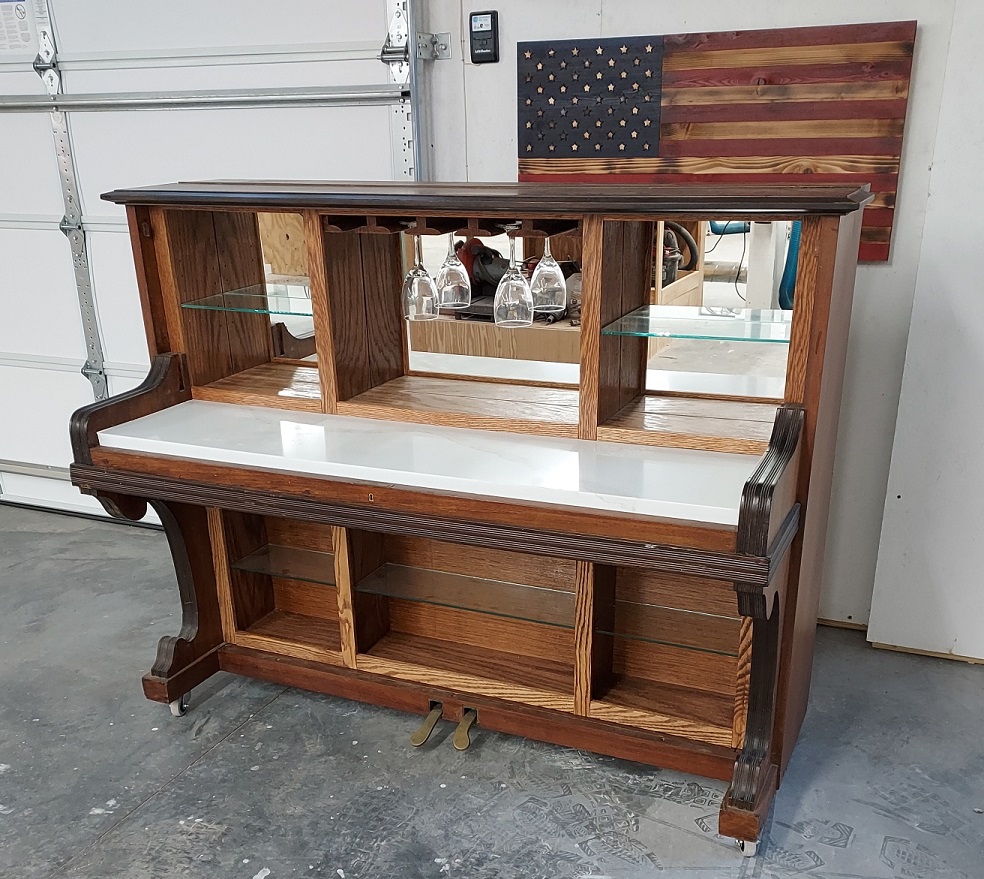 "I can build anything," he said. If a customer needs a custom-designed piece to fit in a corner or along a wall space, he said, "I want to be the one to design and build it." He added that he "loves a challenge."
Kirk has always worked with his hands. He said his father worked on commercial buildings including museums, and in his youth, he worked with his dad, but he soon found that was not his calling. He said the company his father worked with had 500 employees and Kirk wanted his work to be more personal.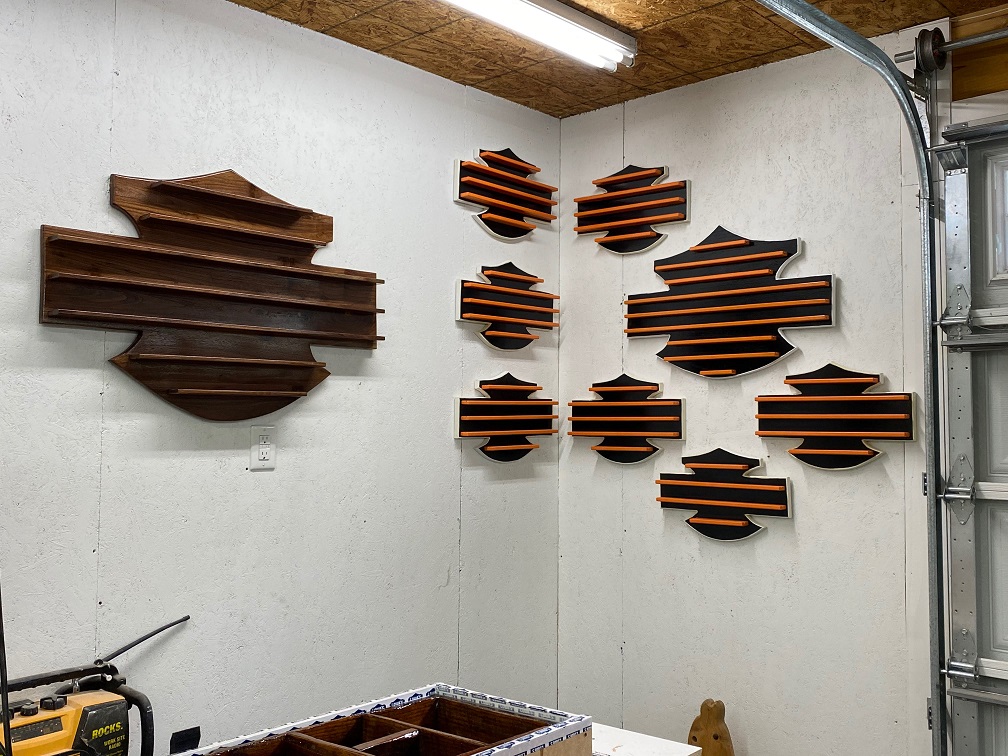 He worked for a few years framing houses before starting his own company. He said that during the time he was building houses, he would come home after a long day and do more work in his driveway building entertainment centers or other pieces for his friends. While doing this second job years ago, he thought of the name "Ashley's Custom Woodworking," and vowed to make it a reality one day.
When the economy suffered a downturn in 2007-2008, Kirk said he nearly lost everything. But, always rising to a challenge, he sold his house and made enough to build another, along with a garage and workshop. The workshop is outfitted with dust filtering, a paint booth, and a cleaning area. Although he is just getting started, he said he believes there is demand for his work. In the past, as a homebuilder, he said he never had to advertise. Word of mouth kept him in business. He said he understands that may not be the case with his new venture, but he hopes that soon, after completing one-of-a-kind pieces for customers, word of mouth will again serve to grow his business.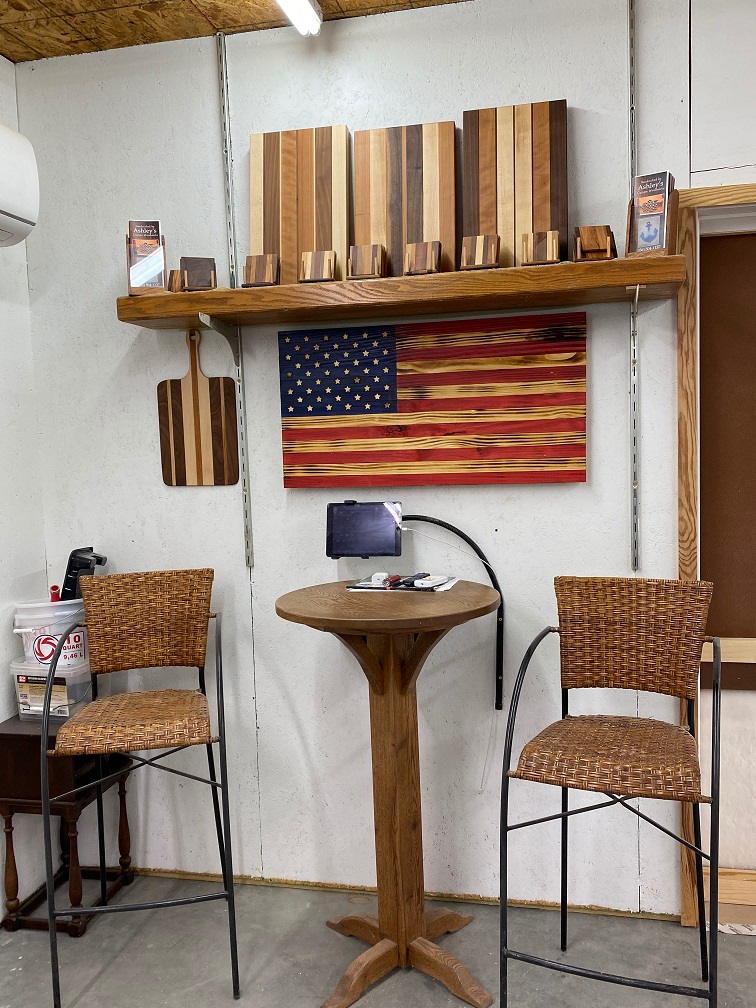 Kirk said he is happy to work with anyone on any design and only takes custom orders so that he can give each job his full attention.
Ashley's Custom Woodworks
(336) 504-1137
[email protected]
www.facebook.com/AshleysCustomWoodworks

Phyliss Boatwright is a journalist who for years reported Person County news in The Courier-Times. She has published two books and several short stories. Her book review show, Turn the Page, can be heard on WKRX, 96.7. For the past 11 years, she has taught journalism and served as public information officer at Roxboro Community School. She can be reached via email at [email protected].