HYCO LAKE, NC- The leaves have turned and fallen from the trees, the morning mist rises from the water, birds are flying south to escape the cold; these are the telltale signs that winter is here. We all have a list of things to do to prepare, which includes winterizing all our water toys. But not on the list for most people is maintaining their dock. It houses some expensive watercraft and needs to receive the same special attention that they do. Avoiding basic maintenance on your dock and lifts will lead to serious issues down the road.
Many docks at Hyco Lake were built over 10 years ago when specifications for docks and lifts were different, boats were lighter, and materials limited. Yesterday's docks are not compatible with today's toys. In an upcoming four-part series, Traditional Southern Construction will identify common dock and lift problems, guide owners through the techniques to properly maintain a dock, evaluate the need for upgrades, and diagnose early signs of potential issues.
If a new surf boat is in your future or if you have recently purchased one, then there are a few questions that you need to have answered. One fatal flaw in buying an expensive new boat is not making sure the dock and lift can handle the weight.
Whether your boat is new or old, does your lift squeak or make noise during operation? What size cradle is needed? Are the beams and cables capable of lifting the new boat? Have you looked below the water line at your pilings for wear? Has any part of your dock started to sink? If you don't know the answer to these questions or are concerned about the operation of your dock and lifts, then this special series is a must read for you.
Look for the answers in upcoming issues!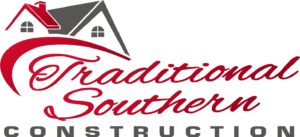 Licensed Home & Dock Builder
Serving the Hyco Lake Area
(919) 270-4394