Something Vintage and Something New
From the greening of the causeway just over the Watkins Memorial Bridge to the new Microsoft Innovation Center, a new business or major announcement is coming out of downtown South Boston every month. The latest business opened in June and pays homage to SoBo's rural history. The Mercantile and Vintage Market, located at 510 North Main Street, is one part 19th-century general store, one part antique shop, and 100 percent Americana.
Stepping inside The Mercantile, visitors are greeted with the smell of fresh soap and scented candles. Classic Coca Cola signs, tea-stained bunting, and antique local South Boston and Halifax prints adorn the high walls. The store is massive, with much of it occupied by antique furniture, vintage memorabilia, and collectibles that fit in perfectly with the theme of an old-time American general store. There are even items that would have been found in a penny candy store from the 1940s, such as Teaberry bubble gum and candy sticks.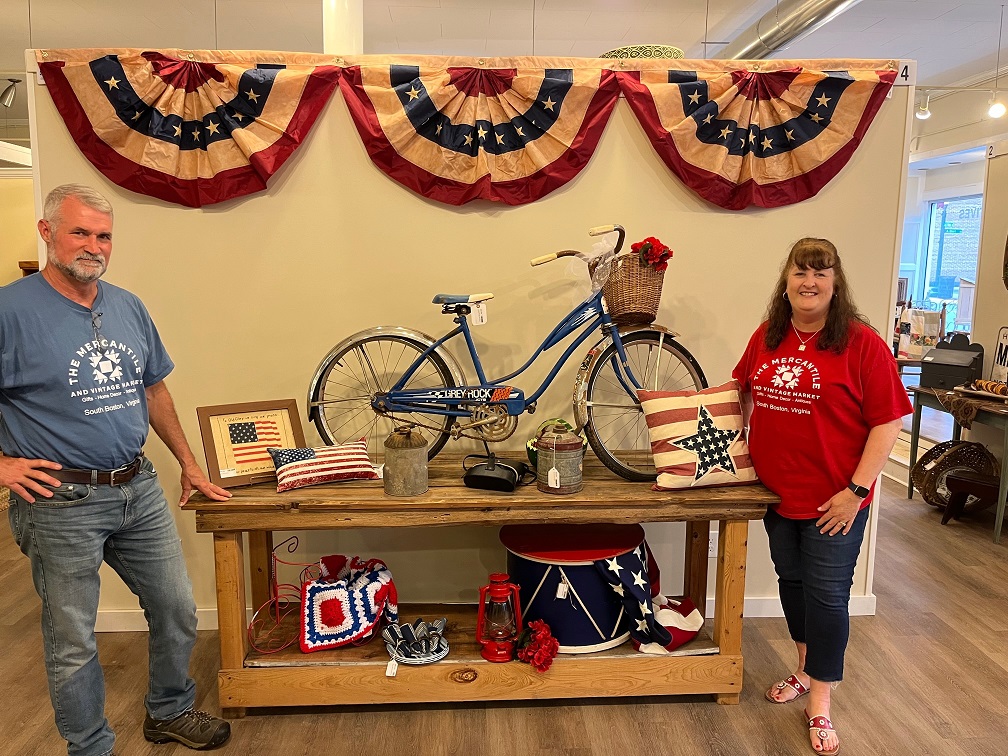 While the store showcases beard oil in one alcove, the next cubby sells stylish eco-friendly reusable zip lock bags, while another space sells recycled silverware jewelry. For people who are into "upcycling" and Pinterest projects, the store carries a vast array of mineral paint, which I found out is the new DIY chalk paint.
Owners Kim and Tom Coleman have a story that is as creative and innovative as the store. Tom and Kim met in the Air Force in the 1990s while stationed in Panama City, Fla. Both were aircraft controllers. This military career demanded a lot of time overseas, which did not bode well for a young married couple trying to start a family. Soon after marrying, they left the military. Kim chose to stay home to raise three girls while Tom entered the computer world. The Colemans eventually settled in Charlotte, but as the city grew, they longed to escape from the crowds and into the country. They stumbled upon Halifax County one year when their daughter was playing travel lacrosse and fell in love with the area.
When comparing the two locations, Kim chuckled, "In Charlotte, we would sometimes have to sit in traffic for 20 minutes just to go someplace local, but when we moved here, I only once had to stop outside my driveway as a turtle crossed the road."
Fast forward 27 years: the daughters had all grown up, and Kim was ready to jump back into the workforce. She had always loved antiques and antiquing and had fond memories growing up in rural Nash County, NC, with its single country store. Kim decided she wanted to take all her passions and recreate a business that had all but disappeared from our country's landscape with The Mercantile and Vintage Market.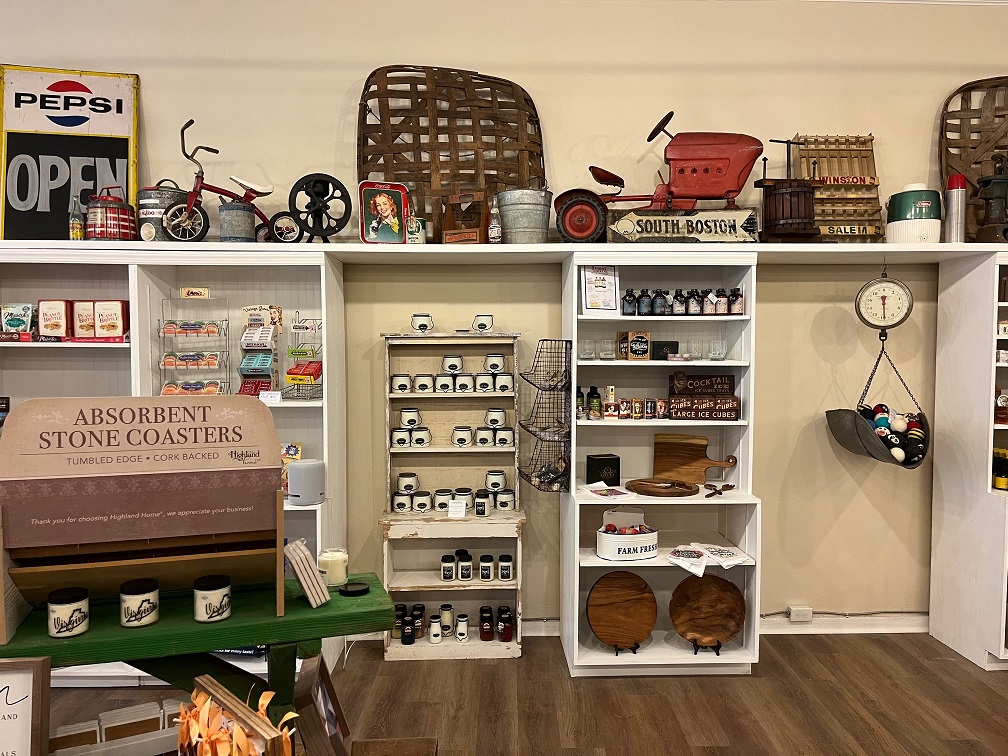 The Colemans looked at several locations before settling on The Mercantile's home on North Main Street. They saw the potential in South Boston and said they were "committed" to the town. When it came time to update the old building, the Colemans' military "can do" attitude came in handy as they wanted to do much of the renovations themselves. The result is a storefront that grabs your attention from the street with its bold colonial blue color and gorgeous window displays. Once inside, visitors quickly realize Pottery Barn has nothing on The Mercantile. If you stop by, plan for at least a half hour or more, as there is so much to see.
Kim wanted to ensure people knew that she started this endeavor at the age of 57 and that it was always possible to start anew. Before our meeting ended, she left me with these words, "Don't let age, or those that can't see your vision, stop you from pursuing your dreams."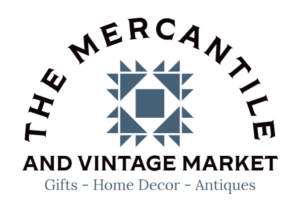 510 N. Main Street
South Boston, VA 24592
(434) 2722481
TheMercantileAndVintageMarket.com
Learn more about the author at https://ncvamedia.com/authors/john-theo-jr/