UPDATE - 8/12/2019
It's not that often that we post and update on our website even before the story is posted... This is a new one for us!!!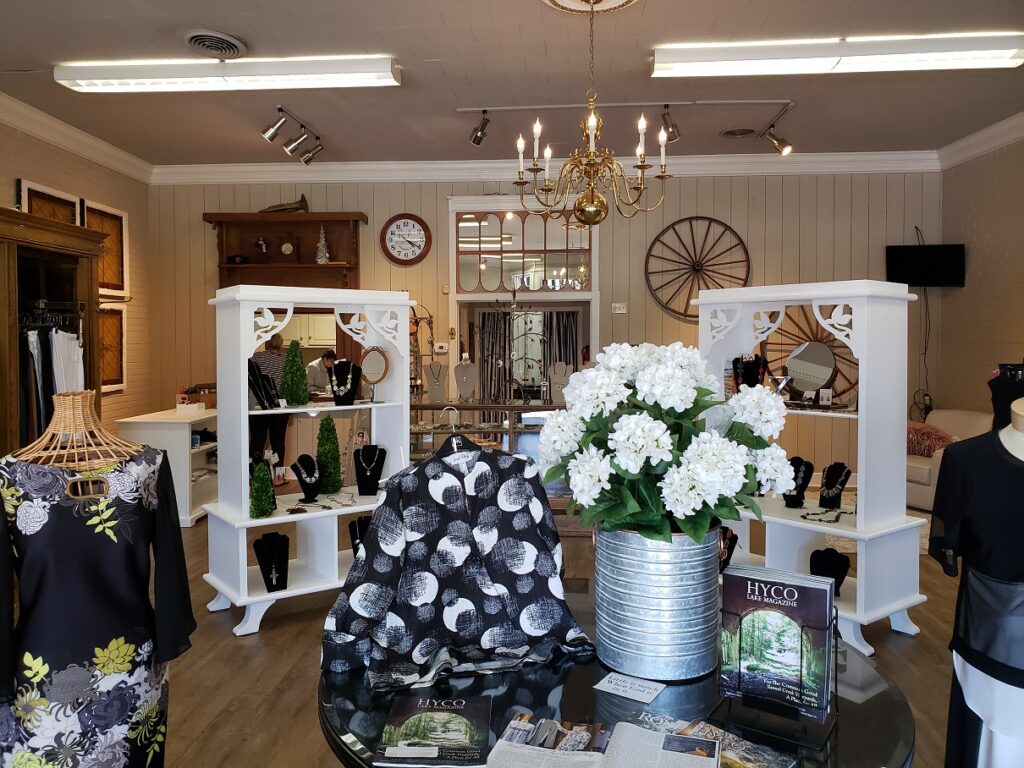 The 2019 Volume 3 issue of Hyco Lake Magazine was due to arrive any day and it just so happened that I noticed Russell's Ltd was closed for more than a week. This was concerning because I had heard NOTHING! So, big deal, another business when under... But we had just written a story about this business that had been in the same location for 65 years! There was a sign on the window... Opening Friday... So I asked around... Nothing... All I could do is wait to see what was going on.
So Friday I walked in... To my surprise I was greeted with an apology, "We are so sorry but we could not say a word!"
As it turns out, they had hired a firm to give them a make over and all I can say is WOW! Our story is still VERY relevant but you're gonna have to check this place out for yourself!
For the time being you'll have to read the story in the print edition... We'll post "The rest of the story" (in my best Paul Harvey voice) here on our website in a few weeks 😉
(Click to see the full image)

Russell's Ltd. operating hours are Tuesday through Thursday, from 10 a.m. until 5 p.m. and Saturday from 10 a.m. until 3 p.m. The store is located at 225 N. Main Street in Roxboro. The telephone number is 336-599-1561.