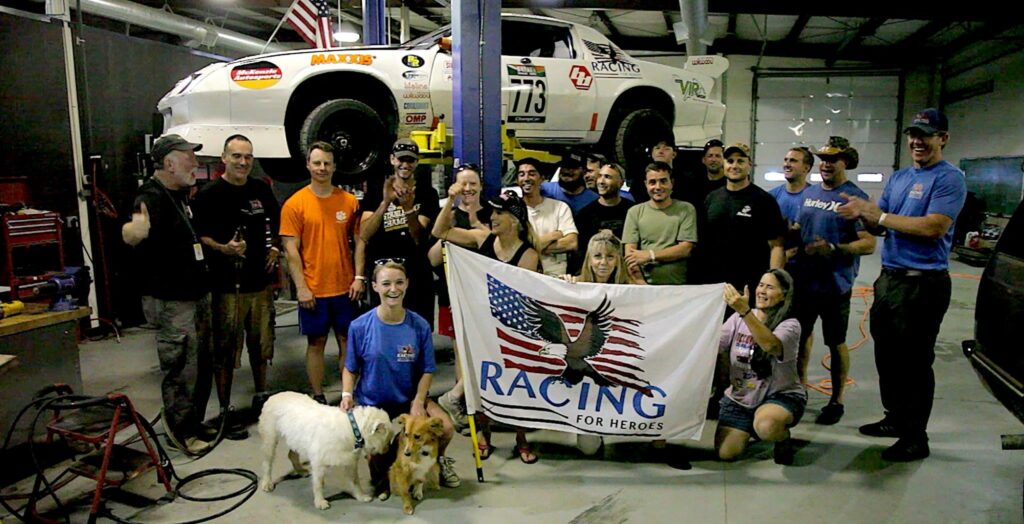 Story by Corey Williams
Foraged quietly (or not so quietly) on a winding road between Halifax and Caswell Counties, is the Virginia International Raceway, home to dozens of motocross & road racing events. I had the opportunity to visit the track and check out an event that intrigued me and left me feeling humbled. I arrived on the skidpad midmorning on a sunny Saturday, surrounded by dozens of buzzing veterans. The air was electrified with the roar of racing engines and the conversation of comrades; the smell of burning fuel filled my veins quicker than any cup of morning joe. Volunteers were taking veterans out on the track; I couldn't help but smile, watching grown men and women, some of whom hadn't laughed in years, throw their heads back and grin like schoolchildren. This was Racing For Heroes.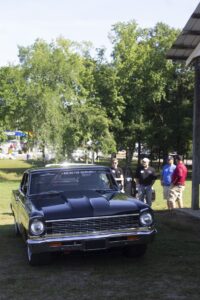 Non-Profit
Racing For Heroes is a 501 (c)(3) non-profit organization that uses motorsports to empower returning veterans. They also provide a wellness center for health, fitness, and alternative medicine and they facilitate employment opportunities. Based out of Clayton, North Carolina – the organization offers quarterly meetups at the Virginia International Raceway.
Brian Warner, the Executive Vice President and a Veteran Mental Health Support Counselor offered a few words about the organization and some of the programs offered:
"My name is Brian Warner and I am originally from the great state of Indiana. I currently live in Halifax County Virginia. I am a combat veteran who served active duty in the United States Marine Corps for 8 years. After leaving the marines, I operated overseas for several years as a defense contractor and then ultimately decided to serve my community as a police officer. Having a strong desire to give back to my veteran brothers and sisters I have since taken a full-time position with Racing For Heroes as the Veteran Mental Health Support Counselor.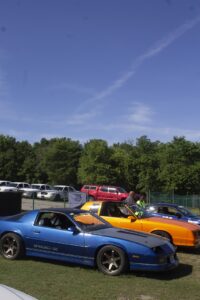 Our mission is to combat the veteran suicide epidemic. We assist veterans that are dealing with post-traumatic stress and traumatic brain injury, along with other service-related disabilities. We work to restore the task and purpose that so many veterans are longing for after military separation. We offer a wellness center to veterans from all combat eras. At our wellness center we offer counseling and therapy services, a vitamin program, alternative pain management, a fitness center, and veteran job placement with transitional assistance. All of this is free to the veteran and completely funded by the generous donations of patriotic Americans.
Our CEO and founder, Mike Evock is a retired Chief Warrant Officer from the United States Army Special Forces. In 2013 Mike noticed a serious need of quality assistance for veterans transitioning to civilian life. Especially those veterans dealing with the injuries related to their military service. Instead of just voicing his concerns and complaints, Mike put his plan into action and started a nonprofit to truly assist these veterans with continuing care and support. Racing For Heroes is here to assist Veterans from all generations of combat and military service."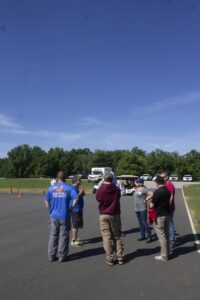 Building Relationships
Racing For Heroes has built relationships and helped many veterans throughout the years; they are putting forth a concentrated effort to expand their footprint by conducting quarterly open houses at their headquarters. These open houses bring veterans, their families, and patriotic community members together to share in an experience that celebrates their sacrifices. A lot of the veterans who are involved with our programs were referred by a friend or family member. Racing For Heroes has also teamed with several community groups and sports figures to help with a national awareness campaign. NASCAR driver Colin Garrett and Sam Hunt Racing have been an instrumental part of spreading the mission and reaching veterans.
Brian also commented on his job: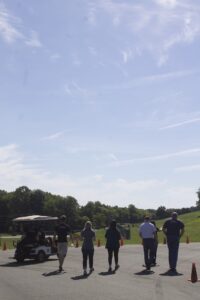 "My favorite part about working with Racing For Heroes is being back in the brotherhood and sisterhood that so many of us veterans miss once we separate from active service. We utilize that family bond and trust to help the veteran in areas that they may have felt lost or isolated in. In the military you are trained and then come to see that you can put your life in the hands of your brother or sister in arms to your left and right. Just because we transition to civilian life does not mean that goes away. We, along with many other veterans are here to lift each other up. I truly believe in our efforts at Racing For Heroes. Our programs are not designed to be a one and done kind of deal. We build lasting relationships with the veterans involved with our programs."
Volunteers and Donations Needed
Volunteers and donations are greatly needed to continue the work at Racing For Heroes. They are one of the few veteran organizations that 100% of donations go directly to programs. With a 100% volunteer staff consisting of veterans, most of their staff are combat and service-disabled veterans giving back to their brothers and sisters in arms. Gracious donations are the key to continuing the mission. They have several ways to accept donations. If you would like to offer a monetary gift, contact Chief Operating Officer Darren Mix (USN Veteran) at dmix@racingforheroes.org.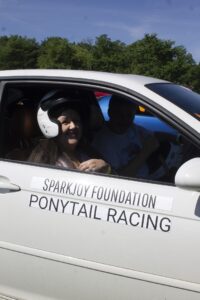 Stay tuned for the next open house and follow them on Facebook!

Corey Williams is also the founder & creative director of Rivertown, a creative marketing agency. When he isn't writing stories or designing logos, Corey enjoys running, reading, traveling and discovering local food & beverage spots. Visit theriverfolk.com or coreyallenwilliams.com to see his portfolio. Email him at corey@theriverfolk.com for any creative needs and follow his daily adventures on Instagram @coreyw23.jpg!