PERSON COUNTY , NC- The American Heritage College Dictionary fourth edition gives a noun definition of treasure as "valuable or precious possessions of any kind," and verb definitions of treasure as "to keep or regard as precious"  or "to accumulate and store away."  
What an apt description of Bettie Day Yarboro-Jackson and her current business, Southern Treasures, located at 719A Durham Road.  No stranger to the retail scene in Person County , Bettie's current venture is a very special one, both for her and each customer that walks through the door.
Bettie worked as a buyer for Peebles, a retail department chain in the East and upper Mid-West.  She also worked as a buyer for 4 outlet stores and served as manager for the local Tultex outlet store for 10 years,  but it was her work with Southern Modular Design where Bettie found her passion and talent that lead to Southern Treasures.
An Eye For Style and Design
From her previous work as a buyer, she had always had an eye for style and design.  The Tultex store gave her a chance to put some of this into practice in creating store displays, but Southern Modular Designs open entire houses to her. 
Here she was able to help customers chose their colors and furnishings to create warm and inviting homes.  Bettie was able to decorate at least 5 homes for her customers just from conversations with them.  They trusted her sense of style and design and she delivered.
When the economy downturn came and the housing market was no longer as strong as it once had been, Bettie began to consider a new venture.  From her travels, she had visited a lot of consignment and antique stores.  She began to think that may be something of that nature was needed here in our area. 
Four years ago this January, Southern Treasures was born as an indoor booth at Danny Talbert's 501 Flea Market.  It did not take long for it to grow into its present location at 719A Durham Road.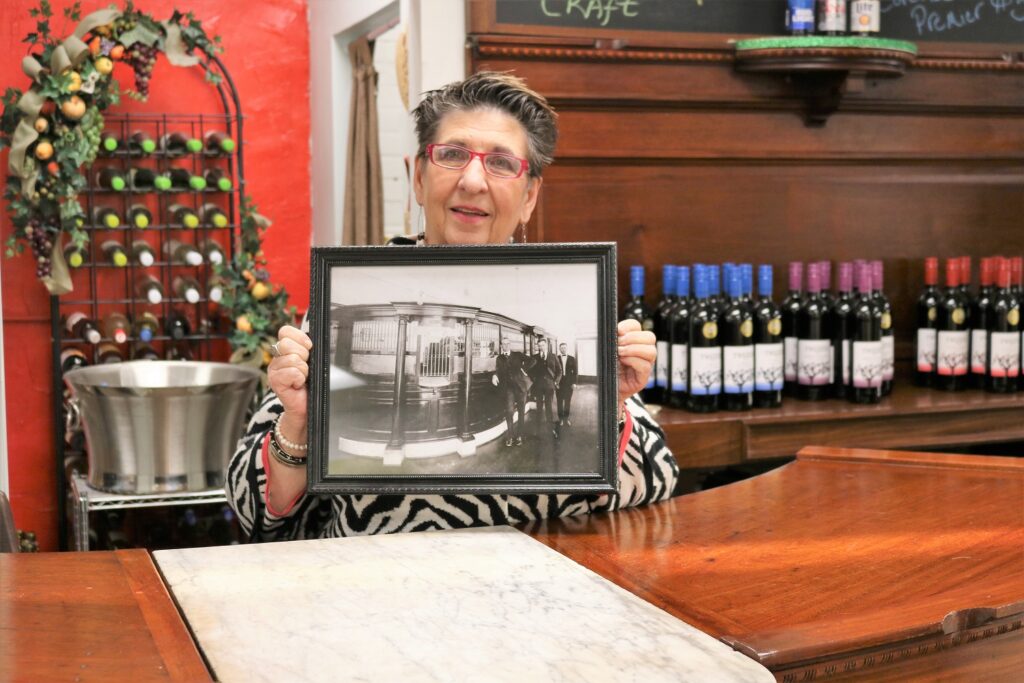 A Special Place
When you step inside the door of Southern Treasures, you realize right away you are in a special place.  A place that has been put together by someone with a great sense of style and a great eye for design.  So many consignment slash antique shops appear to be a jumble of mismatched items and eras.  Not so in Bettie's place. 
What you see is more like vignettes of vintage pieces of furniture, lamps, art, and glass mixed with more modern counterparts.  Immediately inside the front door is an area of comfortable sofas and chairs that invite you to sit and rest a while.  It seems there is always someone there ready to sit awhile with you and have a very pleasant conversation.
That is how it is with the entire store.  Everything is inviting and pleasant, none of the claustrophobic feeling you may find in other such stores.  What you do find are quality items at a good price and a warm and friendly staff willing to help or content just to let you browse.  No high pressure sales pitch here because none are needed.  The items speak for themselves and sell themselves.
'The Home of a Good Friend'
Bettie wants to convey the feeling that visiting her shop is like visiting the home of a good friend.  Only in this case if you see something you like, you can certainly take it home with you.  She  strives to create this warm inviting atmosphere in which people will say "Wow, I can't wait to come here again." 
It is certainly a favorite place to visit and shop of many people, and will become the favorite of many more after the first visit.
Southern Treasures has a wide variety of items including consignment items, estate items, new manufactured and handmade furniture, original artwork, prints, lamps, dishes.  In fact to coin a phrase from an old song "you can find anything you want" at Southern Treasures.  There is even local honey on sale there.  
In the future hopefully there will be the chant of the auctioneer.  Bettie would like to use the basement space to have monthly or bi-monthly auctions where people can bring items in to sell.  Family illnesses this year have taken her focus elsewhere, but this is a definite plan of hers for the future.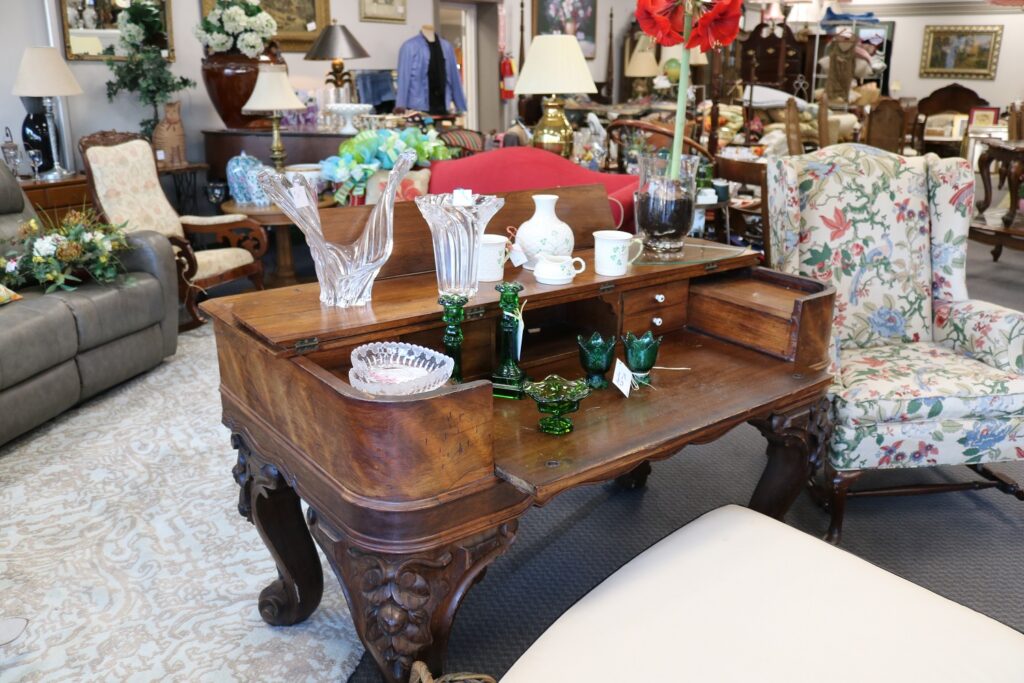 Her Biggest Challenge
In this era of economic downturn, it is refreshing to find Bettie Yarboro-Jackson.  Someone with a vision of offering quality items at a good price in a relaxed and inviting atmosphere. 
Someone who has served her community all of her life and is still looking for a way to give to her community and at the same time do something she loves to do.  When asked what she considered to be her biggest challenge about her current venture, her response was "I want to have something for every customer that walks in that door and if I don't, I want to be able to find it."
So next time you are looking for a new place to go, stop by Southern Treasures.  There is a graveled lot behind the building with plenty of parking spaces and it is an easy exit from the back lot.
You can visit Southern Treasures at 791A Durham Road, Roxboro or reach them at (336) 322-1062.