Colonial History in Our Backyard – Patrick Henry's Red Hill
As we climb out of our dark hibernation this winter and look for things to do as a family, our gaze is naturally drawn to the outdoors. By now we've exhausted venues like movie theaters, shopping malls, and indoors and long to breathe in the fresh air. However, the fish might not be biting, and Buggs Island, Mayo, and Hyco Lakes are not warm enough to swim in yet, so where do we go? Red Hill is the perfect family destination offering both indoor and outdoor experiences. It's where you can enjoy the beauty of nature while learning about our country's history.
Red Hill was Patrick Henry's final home and where he is buried with his second wife, Dorothea Dandridge Henry. Henry (May 29, 1736-June 6, 1799) was Virginia's first governor and one of the most important founding fathers of our country. Immortalized with his "Give me liberty or give me death" speech, his influence outside of Virginia is not as well known as other founders who went on to pursue higher offices. Instead, Henry made a conscious decision to stay in Virginia to care for his massive family of 17 children. A famous lawyer and Virginia politician, it was his oratory skills that set him head and shoulders above his peers. As a staunch advocate for liberty, Henry's influence on the Revolutionary War was profound. While the war with Great Britain would have started with or without Henry, it might have been short-lived had it not been for him. It is undeniable that his speech in March of 1775 helped both create and rally the Colonial Army that rushed to Boston after the Battles of Lexington and Concord. The rest, as they say, is history.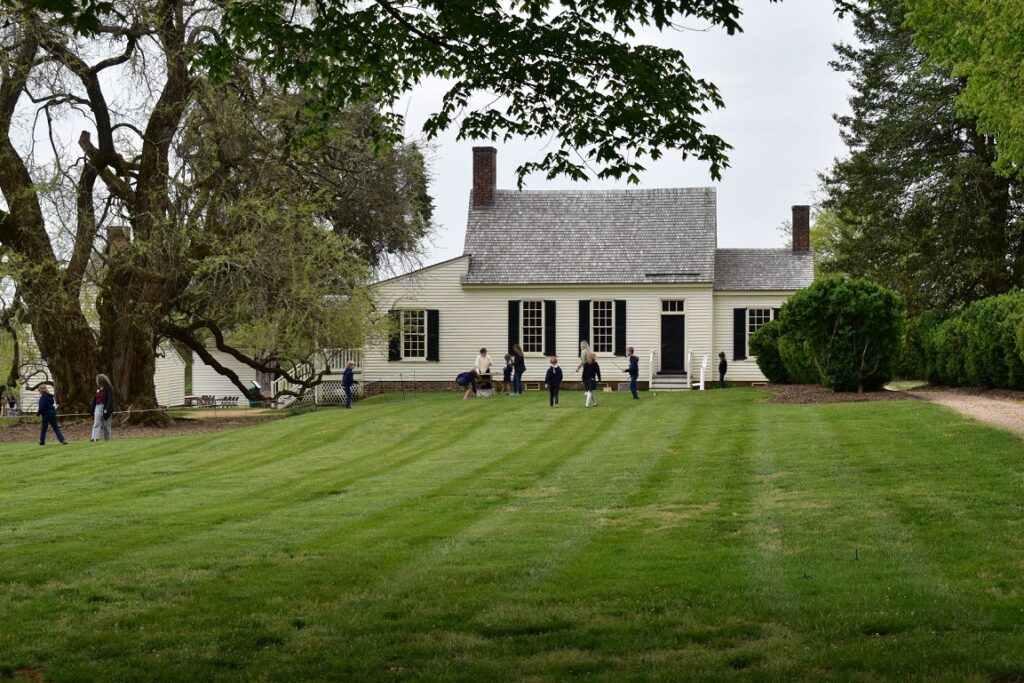 Red Hill is one part 1,000-acre conservatory and one part living museum. It is for parents, children, nature lovers, and history buffs. Many times these living-history destinations excite adults but bore youngsters. Other museums are geared towards children's education and leave adults sitting on a nearby bench scrolling through their smartphones. Red Hill has something for every age.
Aside from the idyllic property and historic buildings, there is a gift shop with an interactive learning center as well as the new Eugene B. Casey Education/Event Center. Every month there is something new happening at Red Hill, from virtual seminars to hands-on "Living History Days" for students.
I sat down with Red Hill Chief Executive Officer Hope Marstin who explained that during these history days, "Auxiliary members dress in period clothing and teach children about colonial blacksmithing, spinning, and even games children played during the 18th century."
In the 1700s, Red Hill was in the middle of nowhere, and – like most plantations – needed to be self-sustaining. Medicine, food, and clothing had to be hand-made. Living History Days are a window into our country's past, to see how our forebears survived, from cooking over a fire, to the slow process of weaving flax into a fiber, to blacksmithing and making pottery. Almost every single thing at Red Hill was made from scratch and onsite from locally-grown products.
Other unique events held throughout the year include the July 4 Independence Day Celebration, a day filled with vendors, tours, food, and colonial reenactors. The night ends with magnificent fireworks. A favorite of mine is Astronomy Night, held in both summer and fall. The public meets at the Eugene Casey Center for a brief presentation before walking outside to view the stars through telescopes provided by the Crewe Astronomy Club. For certain events throughout the year, Patrick Henry's fifth-great grandson (Patrick Henry Jolly) shows up to do readings. Marstin mentioned that the newest item added to Red Hill's repertoire is a grant, which has allowed them to hire a professional archeologist. Starting in the spring of 2023, volunteers will be allowed to work alongside the archeologist on a first come, first served basis. Here they will help excavate areas of the estate that have yet to be explored, documented, and recorded. To sign up, reach out to Red Hill via the website, www.redhill.org.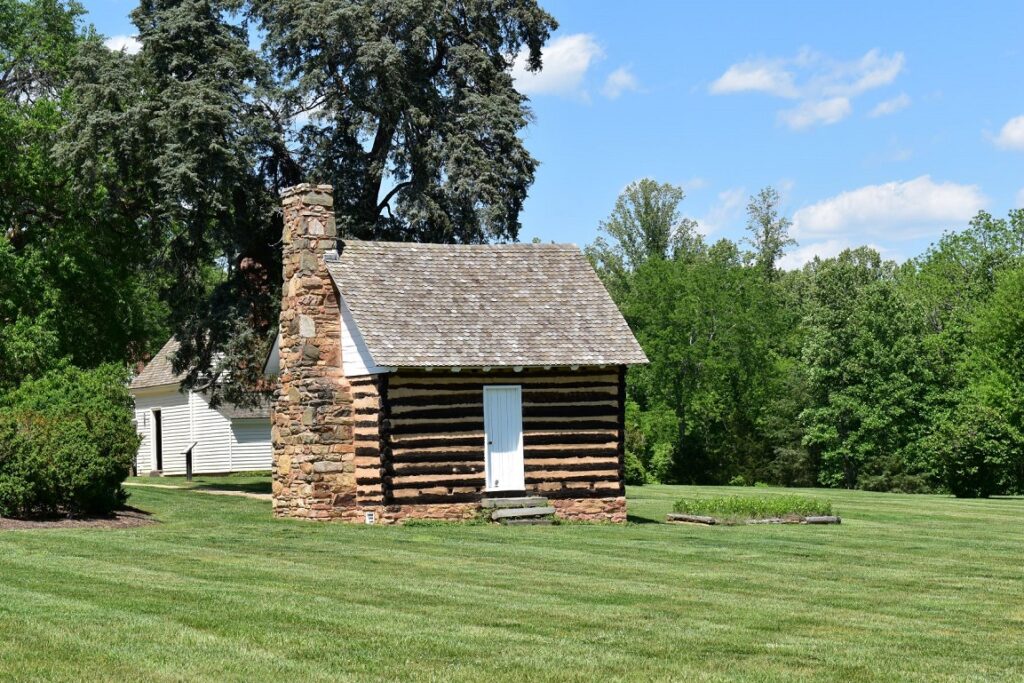 When asked what made Red Hill different than other living history locations around the country, Marstin said, "Red Hill looks very much like it did when Patrick Henry was alive." This may sound like a basic statement; however, many historical sites throughout the US are nothing more than a foundation or dilapidated buildings, or have been overrun with gift shops and statues. When you arrive at Red Hill's property, it's as if you have stepped back into the 18th century.
The maintenance, upkeep, and overall presentation of Red Hill is something one would envision at the National Mall in Washington, DC. The Eugene Casey Event Center is majestic yet fits with the rest of the property. It would make a perfect venue for a wedding, business luncheon, or family reunion with a spectacular view of the Staunton River Valley. The grounds are so breathtaking that many families incorporate a hike and picnic into their visit. Young or old, Red Hill is a trip worth taking.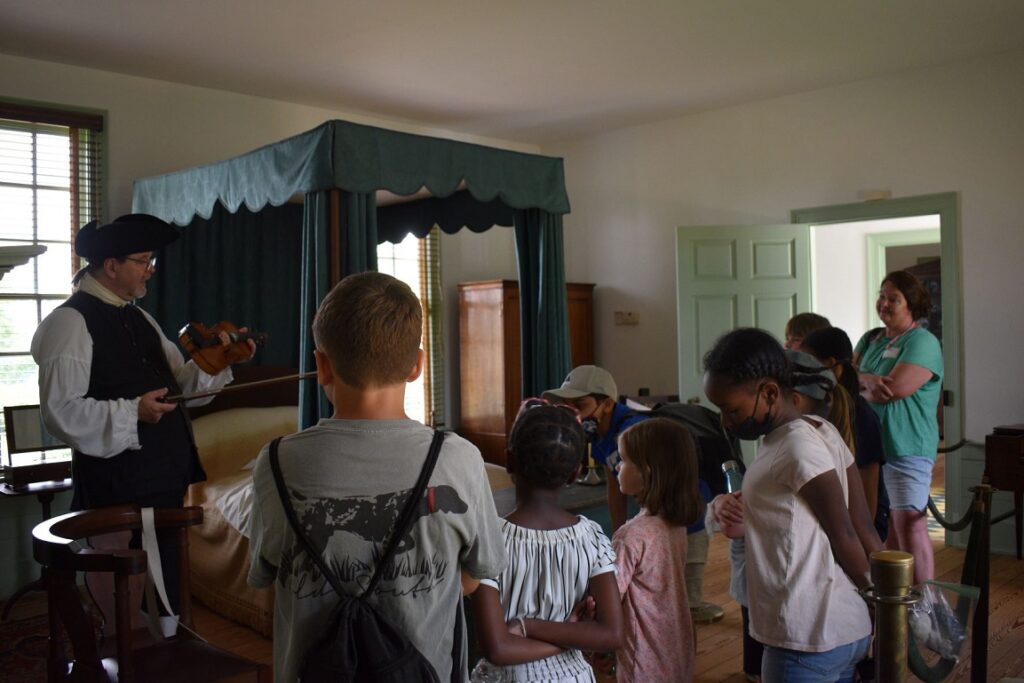 Driving from South Boston takes just under an hour; Danville and Roxboro are just over an hour, and Yancyville is about an hour and a half away. There is a complete list of events in the sidebar, but also check the Red Hill website as new events are continually being added.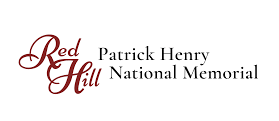 1250 Red Hill Rd
Brookneal, VA 24528
[email protected]
(434) 376-2044
https://www.redhill.org/