By Melissa Moorefield, Park Manager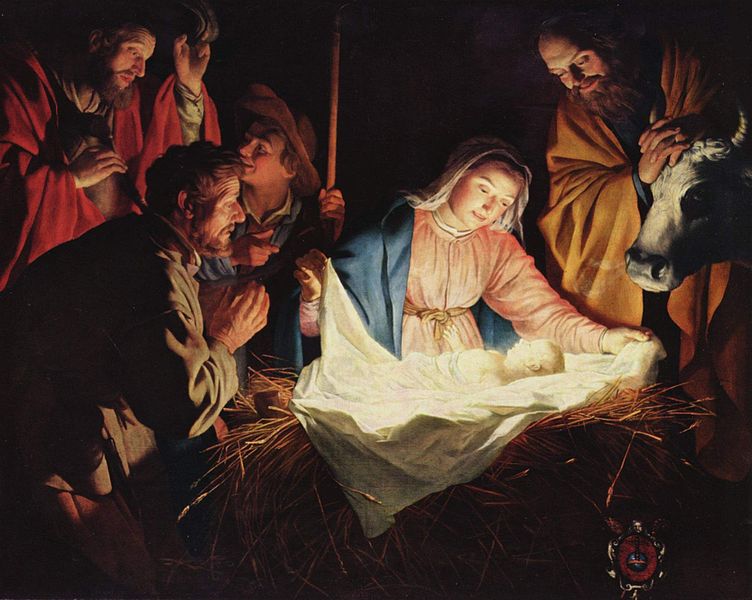 As we grow closer to the end of the year, Christmas parties are planned, millions of gifts are wrapped and exchanged, and families come together for many treasured traditions.  For many people, childhood Christmas memories are very vivid and they want to recreate those moments with their own children.  Over time, small things change and new traditions emerge.  This could be your grandmother's famous homemade cookies with a new twist or making new handmade tree ornaments with popsicle sticks, glitter and cotton balls. There are always new decorating trends and colors along with new holiday projects and yard displays with all sizes and colors of lights but one thing that stands the test of time and never changes is the true meaning of Christmas.  The birth of our savior, Jesus Christ, is truly what Christmas represents.
Some families read from the bible about Mary and Joseph traveling to Bethlehem as they gather around the Christmas tree or hear the scriptures recited at church Christmas plays.  Many Christmas songs also include these verses but, another time-honored tradition is a live nativity scene.  There is something about coming together with friends, family and your community and seeing the live animals surrounding the manger as Mary & Joseph watch over the new born baby.  The stars brightly shining overhead that lead the Wise men to Bethlehem and the angels looking down, what an image that creates! As we gather around the Nativity scene and listen to the scriptures, it paints a picture of the true Christmas Story.
As adults, we can reflect on this magnificent night.  Just think about young Mary outside in a stable delivering her first child.  What a contrast to our modern-day arrangements.  How humbling is it to remember that Jesus, King of Kings, was born in those conditions? The Christmas season is a wonderful time to stop or at least slow down, enjoy your family, reflect and be thankful for your many blessings.  Take time this year to reach out to a neighbor or visit an elderly person who may not have loved ones nearby.   These are just a few ways we can continue to show love and compassion for those around us and help carry the spirit of Christmas with us throughout the year.
This year the Person Caswell Lake Authority will be working with several of our local churches to host our very own Live Nativity.  This event has been done in years past here at Hyco and we are excited to bring it back.   As you come into the park, follow the luminaries to the William H. Barker Community Building.  The Live Nativity Scene and animals will be out front and we hope to have a choir and possible bell choir performing inside.  Hot beverages and refreshments will be served.  Please join us for a free evening of fellowship as we celebrate the true Spirit of Christmas.
Hyco Lake Park and Campground
William H. Barker Community Building
205 Kelly Brewer Road  |  Leasburg, NC  27291
Saturday, December 8th from 6:00 – 8:00 pm.
For more information call (336)599-4343
Please check our Facebook page (Person Caswell Lake Authority) in the event of inclement weather.