Story by Chris Faircloth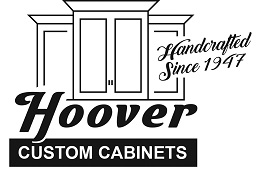 Keith Hoover is proud of Hoover Custom Cabinets, the family business he and his family own and operate in Mebane that was started in 1947 by his great grandfather as a window and door manufacturing company. Over the years, the company has grown to offer a complete line of custom cabinetry and other specialized millwork, providing customers with quality craftsmanship, attention to detail and personalized service.
"Our company provides high quality work and we craft true custom cabinetry that we have learned from long-term experience," said Hoover. "We are a small family business that thrives on the relationships we create with our clients. From start to finish our customers are dealing with the same professionals who provided them with pricing estimates, design plans and who then later execute the installation process," he said.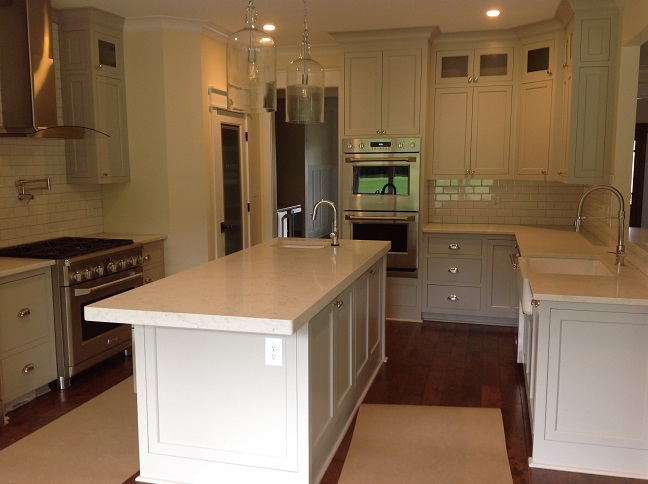 "Our favorite thing about working on projects is bringing the clients' dreams and ideas to life with the finished products we create specifically for them," said Hoover. "We strive to make the whole process as easy as possible, not just by providing them cabinetry and millwork, but by teaching and explaining to our clients the ins and outs of the products they are receiving," he added.
The love and appreciation that Hoover and his team have for construction and custom handcrafted pieces is evident in every project they build. The Hoover Cabinet team is small, but they all share the strong values accrued over four generations of the business. The attention to detail and the best customer service possible enable them to create nearly anything a client desires.
"We are very experienced in true high end custom cabinetry with different types of custom finishing options," said Hoover. "In addition, we provide manufactured cabinets at a fraction of the cost. The small size of our company allows us the flexibility and ability to establish relationships with our clients, to really get to know them and to provide them with the end result they are trying to achieve," he said. "We are true craftsmen and we are customer-service driven rather than production-driven. We take on every project as if it were going in to our own homes," he said.
The company provides an array of carpentry and millwork services including custom cabinet construction, drawings, cabinet installation, cabinet refacing and restoration, closet design, custom bathroom vanities, bookcases, built-ins, cabinets, doors, entertainment centers, home bars, custom pantries, shelving and walk-in closets. They can also provide countertops including granite, marble and quartz.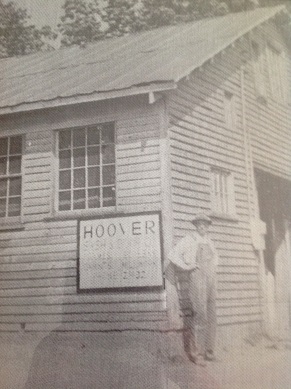 From humble beginnings, this specialty cabinet company has thrived because of attention to detail, prioritizing customer service and continuing to provide a product line that their customers need and value.
"My family and I are proud to be able to continue the company that was started generations ago by my great grandfather," said Hoover. "We have the experience and the talented craftsmen to create the custom projects our clients want and need," said Hoover. "I tell our customers that they are only limited by their imaginations. If they can imagine it, we can build it," he added.
Hoover Custom Cabinets serves the Burlington, Cedar Grove, Chapel Hill, Efland, Graham, Haw River, Hillsborough, Mebane, Swepsonville, Woodlawn, Durham and Hyco areas.
Hoover Custom Cabinets
7117 US 70
Mebane, NC 27302
919 563-1672
Like us on Facebook