Warm Respite from the Chill of Winter: Halifax County, VA Libraries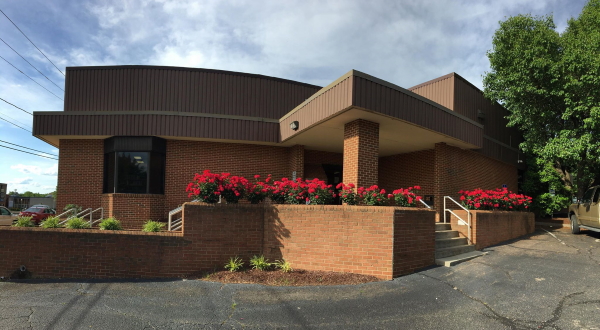 Halifax County, VA Libraries
By John Theo Jr.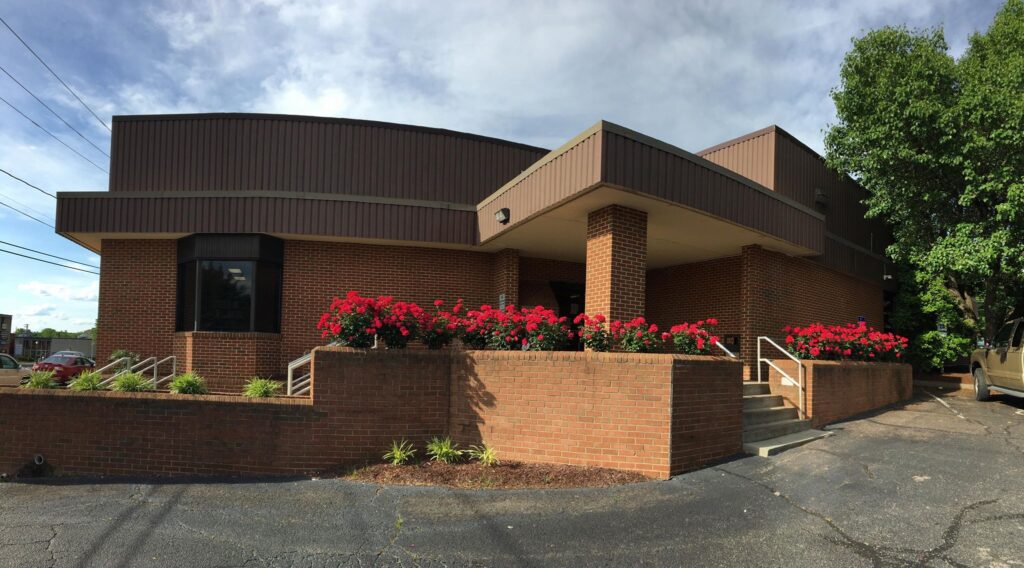 During the long days of winter not many of us can afford to fly to the Caribbean for a reprieve from the cold. Instead, we are forced to be creative with both our time and money when it comes to finding activities. Ideally, most of us want something close to home and inexpensive. While some museums and indoor play facilities can be costly, there is a lot to experience at both Halifax County libraries, all of which is free and close by!
For some, libraries might bring back memories of a place where you spent long hours studying for an exam, or a building you rushed in-and-out of to grab a book on hold. Rarely do we think of libraries as a destination for an entire morning, afternoon, or evening, much less a place to spend an extensive amount of time with your entire family.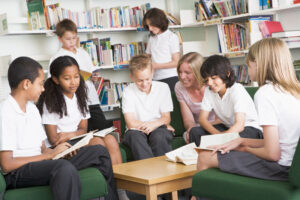 I have fond memories of playing in, and around, my childhood library growing up in Massachusetts. It was a place to meet up with friends to study together during the week. In the summer we would gather inside on rainy days to play board games in the children's room.
Today, there are arguably far more resources available at local libraries than when I was a child. They carry more than just classic cloth bound books from long ago. The Halifax County libraries offer a large selection of modern books, graphic novels and comic books, as well as a full array of newspapers and magazines. The old dusty "movie corner" of the library with a handful of VHS tapes has long since been replaced with an extensive selection of DVD movies and television programs. From old classics featuring Rosemary Clooney to modern flicks featuring George Clooney.
Along with updated traditional media options, there are a myriad of resources and programs for virtually every age group and interest. For infants to seven-year-olds, there are the Pals programs which combine story time and sing along. There is Reading with Atticus, the very real dog who sits and listens to books being read during story time. Art classes are offered on a bi-monthly basis.
For Tweens and Teens the library offers a Lego club, a coding club where they program miniature ozobots, a model building club, and a round table book club. There is a book club for High Schoolers as well. For adults, there are book clubs, art classes, exercise classes, Veterans Affairs, legal aid consultations, as well as AARP meetings.
Besides these regular classes there are one-time seminars such as a songwriting symposium, medical awareness events focusing on issues such as diabetes, prostate health, breast cancer awareness, and eating healthy. There are traditional book lecture series, as well as other forums focusing on topics like the Civil War, Shakespeare, and cooking.
Beyond recreation and leisure, the Halifax County Libraries can assist in your professional and office needs. Both libraries offer Internet access and job search help, as well as copying, faxing, laminating, and scanning services. Both libraries include meeting rooms for tutors.  There's even a local history room for patrons researching their family's genealogy.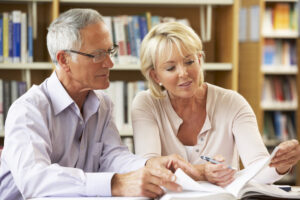 Never one to sit back on their laurels, Halifax County Libraries are constantly launching new creative programs and events. They recently pioneered the LFL (Little Free Libraries) around Halifax County with a take-one-leave-one protocol. They have created an online presence with how-to videos. This past summer they also held a "Teddy Bear Sleepover" where children could leave stuffed animals overnight. The staff posted online pictures so their owners could see how their beloved stuffed animals spent the night away from home.
Finally, what makes the Halifax County libraries so special is the amazing staff. A library is not just a building with books. It's also the people that work there. I have never experienced a library with staff who care about their patrons on the level these people do. The employees at South Boston (Chris, Cody, Lexi and Marcus) treat their patrons like family. We are always greeted with a smile and engaged in conversations about books. My wife claims the Pals leader, Miss Sue, should have her own PBS show.
Remember when you have "cabin fever" this winter to check out your local library to see how you, and your family, can get involved.
The programs mentioned in this article change year-to-year so make sure to pick up a library gazette paper located in both libraries, and monitor their social media sites for all the scheduling details.
Halifaxlibrary.org
www.instagram.com/hcsbpl
Blog: hcsbpl.blogspot.com
177 South Main Street
PO Box 1729
Halifax, VA 24558
John Theo Jr. is relatively new to South Boston but not new to writing. He has authored several books and penned many articles. Hyco Lake Magazine is thankful to share his perspective on our community. Please welcome John and get to know him better by going to JohnTheo.com, visit him at Cozy Cave Self Storage & More at 306 Webster Street, South Boston, VA 24592 or give him a call at (434) 579-2856!