By Darnell Abbott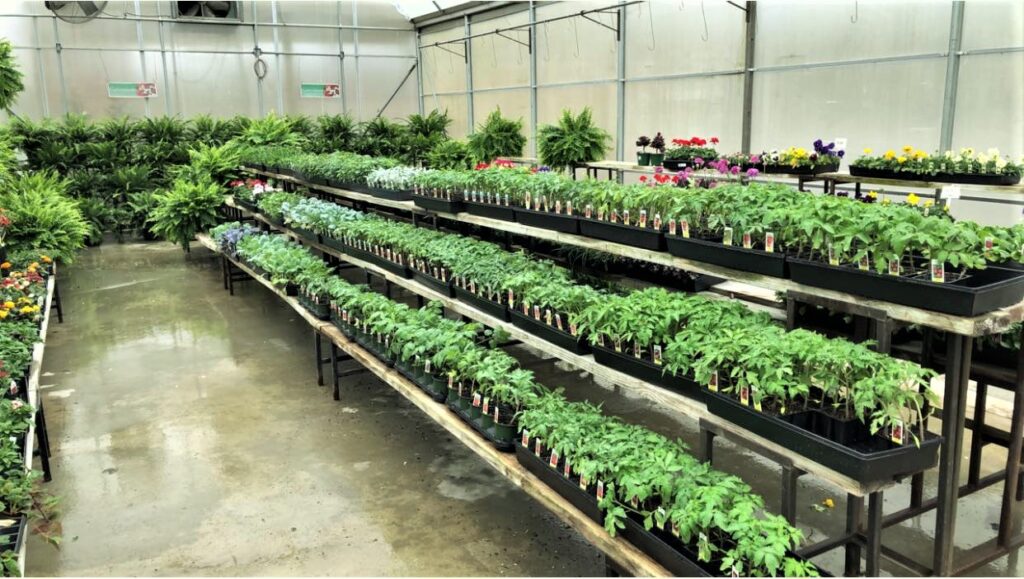 As I write this, it is late January, but, given we've had an unseasonably warm winter thus far, perhaps spring will come in early and last for months. Though the official start of Spring is a couple months away, as the owner of Abbott's, a Farm and Garden Supply business, I am already ordering plants, trees and shrubs that will begin arriving about mid-February. I thought it might be helpful to provide a "To Do" list of suggestions gleaned from 23 years of working with our customers in the garden center.
DO be mindful of which plants are cold tolerant, which cannot take temperatures below freezing and what the weather might be doing in the upcoming week or two after your plant purchase. March can be an exceptionally fickle month, with temperatures in the 70's one day and freezing temps within a week. The average last frost date in this area is April 15, but that is an average.
DO have your land and/or planters ready for planting. I often hear customers say they bought a flat of flowers or vegetable plants but didn't have their planters or their garden plot ready, and the plants just stayed in the plastic packs. Leaving the plants in those small packs for periods at a time stresses them by not having enough growing space, nutrients, or water.
DO know your light/sun conditions when picking out flowers and READ THE PLANT TAG! It is a given that vegetables need at least six hours of sunlight a day, but flowers have varying needs. If I see that a customer has chosen an array of different flowers in their tray and I know that some like sun and some do not, I will ask if they are planting them in the same place. Often, the answer is yes. The reason I ask is to make sure they are aware that they have chosen flowers that do not thrive in the same light conditions. Make sure you are choosing not just for color and shape that appeals to you, but your lighting conditions as well.
DO consider mature size (and, let's not forget the light/sun conditions) of a tree or shrub.
DO consider soil amendment. I always say "dig a $100 hole for a $10 tree," and advise customers not to spend all their budget on plant material only, but, save some for giving that tree or shrub a fair start by using products that aid in good drainage and put organic matter back into the soil.
DO accept that gardening is not an exact science. There are so many variables: rain or lack of, soil quality, light conditions, soil PH and fertilization practices. Don't forget that deer and insects also want a share of the bounty of your hard work!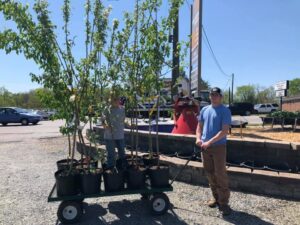 Do start small if you are new to gardening. Taking on too much at one time can be overwhelming and dampen the enjoyment. Learn as you experiment. Gardening is supposed to be fun, relaxing, stress relieving and rewarding. Celebrate your successes and don't dwell on the not-so-great results. Planting seed, small plants, trees and shrubs and watching them grow and flourish is a gift from God and Mother Nature.
Darnell Abbott is the Managing Partner of Abbott Farm Suppliers – Abbott Farm, Garden and Gun, a family owned store since 1980 specializing in the well-rounded outdoor lifestyle. In case you are wondering, here are some of her personal favorites:
Ornamental Trees: Japanese Maples, Dogwoods and Magnolias
Shrubs: Boxwood, Roses, Hydrangeas
Perennials: Those that have interesting foliage
Gardening Containers: Planters, Interesting Pottery, Troughs and Galvanized Tubs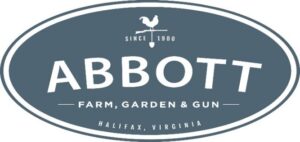 PO Box 134
445 S. Main Street
Halifax, VA 24558
(434) 476-7333
www.AbbottsInc.com
[email protected]
Follow us on Facebook and Instagram for advice and how to's and Happy Fall Y'all!