DANVILLE, VA– Business owners, residents, and city leaders want to do more than just rebuild Danville's River District. They want to create a community, a place where people can walk around, listen to music, eat, and shop. The latest piece to that puzzle comes through a new city ordinance, allowing people to carry beer, wine, and cocktails around when they're outside.
"For some restaurants, there's just no good place to wait inside," said Ballad Brewing Business Manager Austin Bunn. "But with this, somebody can get a drink at the bar and then go wait outside. It helps create that social atmosphere all of us want in this area."
The Way Things Were
Previously, businesses were limited in what they could do. Drinks had to be kept in their building unless there was a special outdoor event. Even then, drinking was limited to a small area like a beer garden. The General Assembly changed state law, however, in 2021, allowing cities and counties to create a Designated Outdoor Refreshment Area (DORA). Inside this area, anyone can buy drinks from ABC-licensed restaurants and breweries, then carry them outside throughout the zone.
"It's going to give everyone more opportunity because, in a sense, it expands our license space," Bunn said. "People with a reservation at Cotton can come get a drink first at Ballad and walk around. The same goes for everyone. It takes us all from just being able to service our individual spaces to the whole district."
Now, to be clear, there are a couple rules to follow. First, you can only carry drinks in a branded plastic cup. So, if you get a drink from the bar at Me's, you can't walk out with a glass. It'll be in a cup with the restaurant's logo. Second, you can't take drinks from one restaurant inside another. Yes, you can take them into businesses, but only if the shop allows it.  Of course, you must also stay within the district's boundaries, with outside drinking cut off after midnight. Other than that, you're free to walk and drink around the area.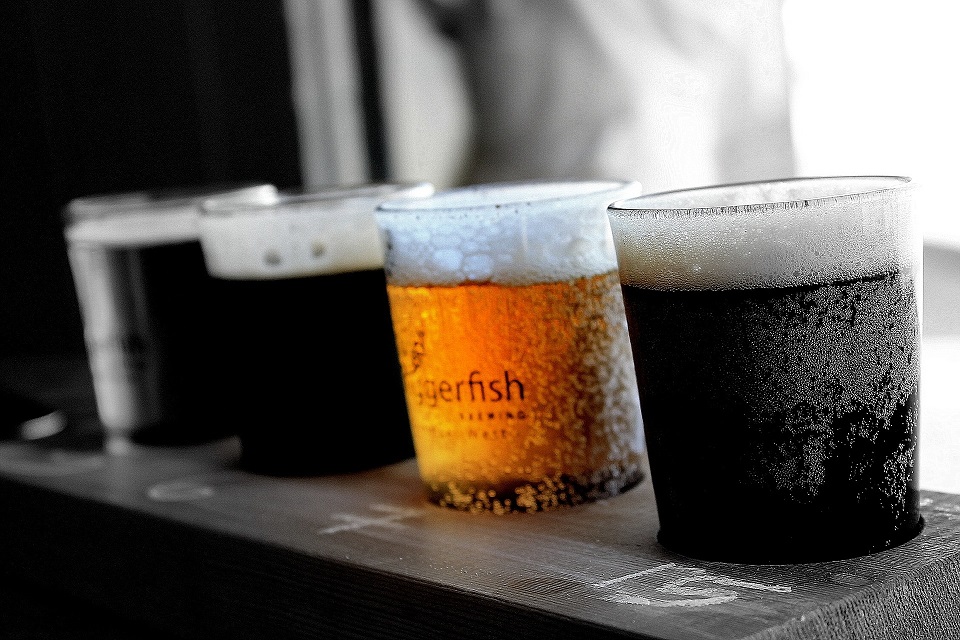 Danville's new rules gives River District businesses more opportunities. Photo courtesy of Brian Carlton. 
Putting Things Together
Danville's River District holds a special distinction in this case, as it's the first area to be set up under the new law. City Councilman Lee Vogler should be thanked for that. As soon as the new law went into effect last year, Vogler reached out to the city's legal team and started determining how this would work.
"This is something our citizens had been wanting for a long time," Vogler said. "Anytime we had events in the past, be it the Day of the Dead or a food truck rodeo, the idea was very popular. People want to see Danville become a place where you can have a nice night out. This is another step in that direction."
Now under the law, cities and counties can have up to three DORAs. Vogler said because the River District already has designated boundaries, it was easy to choose as the initial project.
"It's a very walkable district, with plenty of places for people to go. This just further enhances the River District as a destination. You can go get a drink at Ballad, then go catch live music at Golden Leaf Bistro and try ax throwing at Grizzlies. This just gives business owners a chance to be more creative. Now they can set up a little mini bar outside while people are waiting."
Being Creative
That creativity stretches beyond just mini bars. Business owners are looking at several different ways to build off this.
"It presents an opportunity to work with our neighbors," Bunn said. "We can say hey, let's do a block party or something else in the street on a certain night. Before, there was always a process you had to go through each time. Each time we'd have to get the permit, get the license, and set up a boundary. Now those are set up permanently."
Mucho Taqueria general manager Emily Dahm is familiar with block parties. Her restaurant has organized the annual Day of the Dead celebration on Nov. 1. COVID put those parties on hold for a while, and she sees something like DORA as a way to get people back out.
"We're hoping this will bring people out to see us," Dahm said. "Get people out to see the changes in the district. We're excited for everyone to be able to benefit from this." With COVID restrictions and concerns over the last two years, some people just haven't felt comfortable venturing out again. Multiple business owners hope the idea of something new like this will give people a reason to get out again. "It definitely presents some fun opportunities," Dahm said.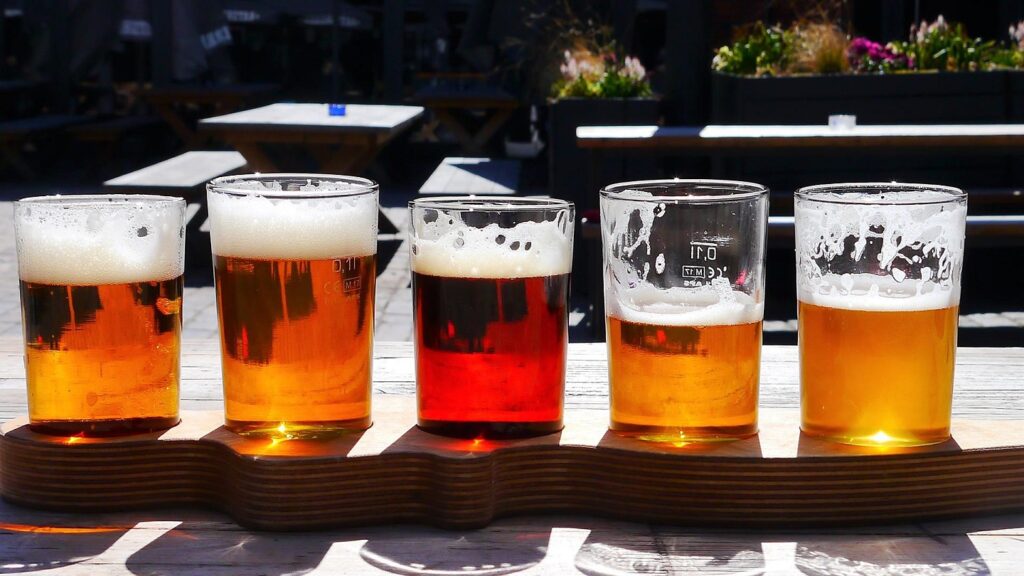 Danville's River District is the first area set to take advantage of the state's change in policy. Photo courtesy of Brian Carlton. 
When Will It Start?
The ordinance was voted on in April. The city then submitted that application to the state, which will take up to 90 days to approve. That means the rules could be in place for Independence Day or celebrations later in summer.
Brian Carlton loves to tell a good story. The Axton resident has been in journalism 20 years, reporting on parts of Virginia and North Carolina for BBC Travel, NPR, and the Associated Press over the last few years. Brian also runs DogPatch Solutions, helping companies and nonprofits build their digital infrastructure and develop long-term growth plans.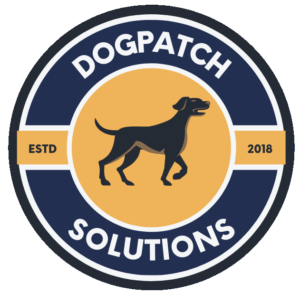 (540) 910-3734
[email protected]