HYCO LAKE- Bang! I thought.
My boss had just told me that I was committing "career suicide" when I announced that I would be leaving my mainstream job to pursue the life of a professional paddler.
I was 10 years ahead of the Great Resignation, the recent mass exodus of employees attributed to low job satisfaction. Although I didn't say what I was leaving my job to do, my boss knew I had no plans to return.
There was something incredibly alluring to me about spending my days outside. I loved gliding on top of the water and being one with nature. It was the best thing I'd ever experienced, and I wanted to live my life on the water.
The history of surfing has also long entranced me. The famous adventurer Captain Cook described canoeing and stand up surfing all the way back to 1777. Earlier still, wave riding is thought to be thousands of years old, with many historical texts referring to the way that the natives would "dance on the water." Surfing is still a popular pastime today, and a reputable Olympic sport!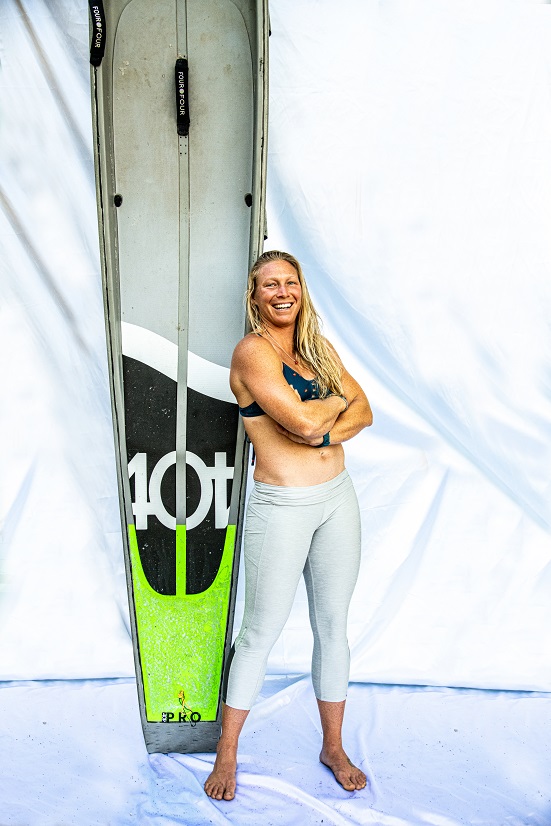 One of my favorite songs growing up in North Carolina was "Life's a Dance" by John Michael Montgomery. He said, "Sometimes you lead. Sometimes you follow. Don't worry about what you don't know. Life's a dance you learn as you go."
Jumping in headfirst, I was able to forge my own path in a sport that supports very few professional-level athletes, and even fewer female athletes. It was a rocky road at times.
Paddling with standup paddleboards and outrigger canoes is a sport of passion. It's also a sport of personal exploration and development. It's finding where you fail, identifying why, and solving the problem. It's for people who want to improve… incessantly, but not necessarily just on the race scene. It's for people looking to develop intuition, self-sufficiency, and – you guessed it – self-satisfaction!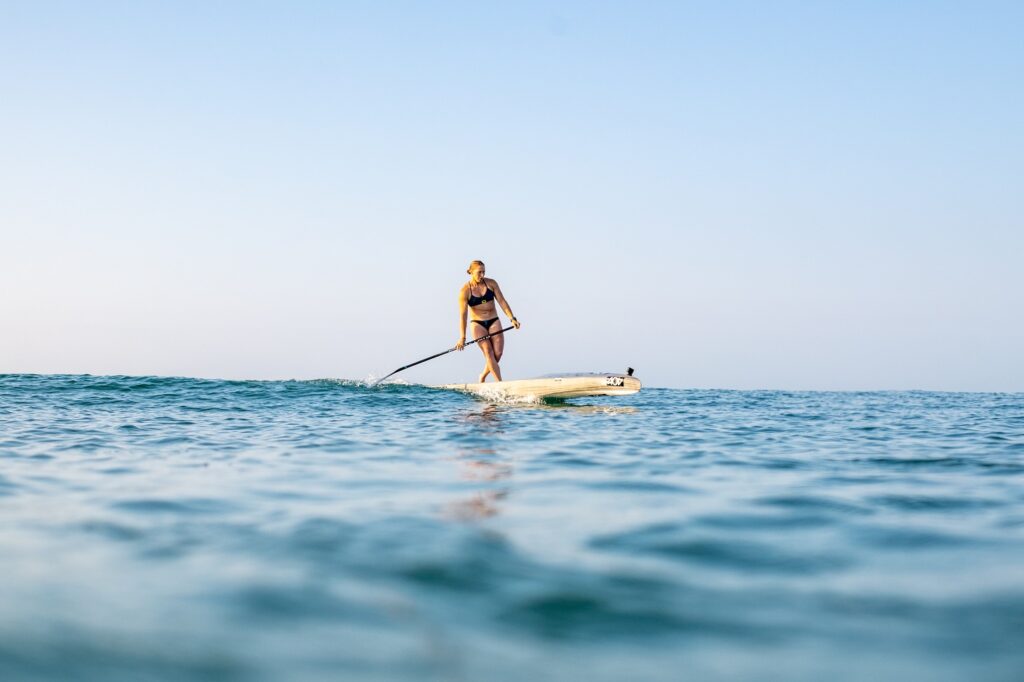 It deserves to be mentioned that I didn't actually finish my first race: the Carolina Cup. In fact, I held my paddle backwards. Due to my ego being a bit out of control, I had never taken a lesson. And being the overworked couch potato that I was, I lacked that athletic ability to keep up with the pack. The absurdity hit me like a ton of sarcastic bricks. I vividly remember thinking, "Did I really just quit my job to do this full time?" When I shook off the results of my first race, my next move was to get a part-time job that would fund my passion. I got a gig at the Carolina Paddleboard Co. in Wilmington as well as at the Blockade Runner Beach Resort in Wrightsville Beach. I can't say enough about how these two incredible businesses supported me and my dream.
My goals were simple. I needed to be on the water daily, read about paddling constantly, and learn how to coach others while receiving world-class coaching myself.
Luckily, when you're around Wrightsville Beach in the summer, especially around the time of the Carolina Cup, you get to meet some of the coolest professional paddlers. Meeting the people who I hoped to one day emulate really sharpened my focus.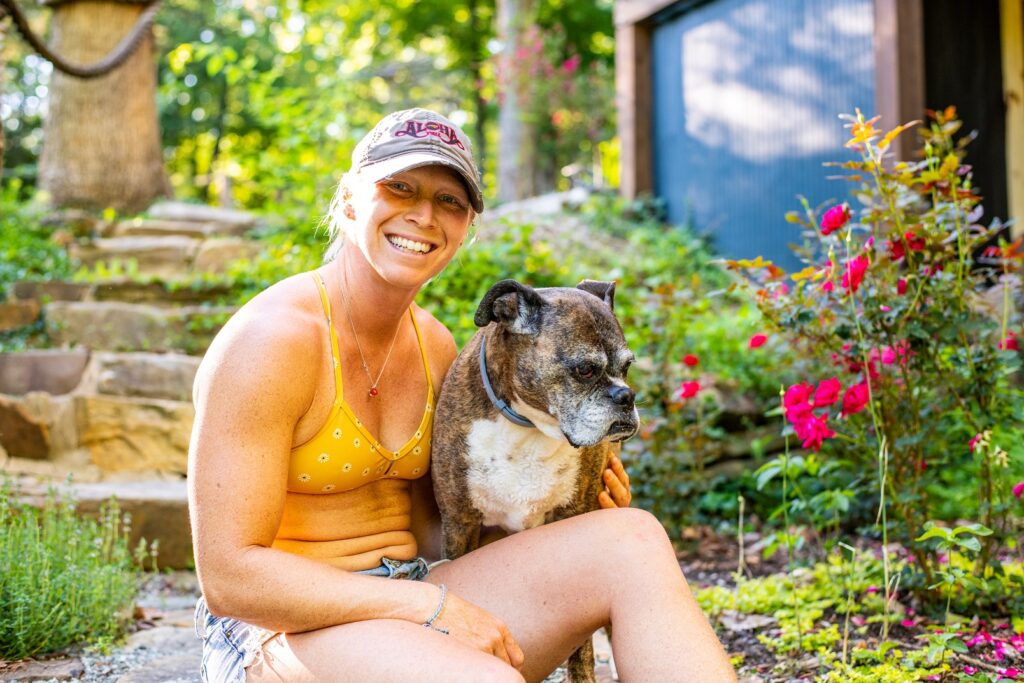 I was riding high on chasing my dreams until I found out what no one had bothered to tell me. Being a paddler meant that I would be promoting myself as a small business. I had no idea how to market myself, but I charged ahead with all the modern tools of technology at my side. I was determined to keep testing, failing, and re-testing my business, training, and nutrition until I found success.
A decade after that disastrous first race, big things started happening. I won the Pan American Surfing Games, was signed on for the World Tour, and started my very own coaching business. I had fulfilled my dream of becoming a professional paddler. But, somehow, I still didn't have that feeling of freely dancing to the sounds of nature that I'd hoped so much for.
Then Covid hit. Everything else shut down, but the water was always open. If there was ever a time to lean even further into nature, that was it. I decided to paddle from Hyco Lake all the way to Cape Hatteras, and I was stoked for the adventure! My mantra quickly became, "Paddling is awesome. Everything else sucks!" I can honestly say that mantra still fits my life to a T.
During nine silent days by myself on the water, I realized I wasn't a big fan of competition or business, but they're a necessary part of my job. Paddling has always been the easy part, of course. I started reinforcing one simple rule: My paddling would come first. I would never put business or money before going out on the water. I would never train in a way that would compromise my health or prioritize competition over pure enjoyment.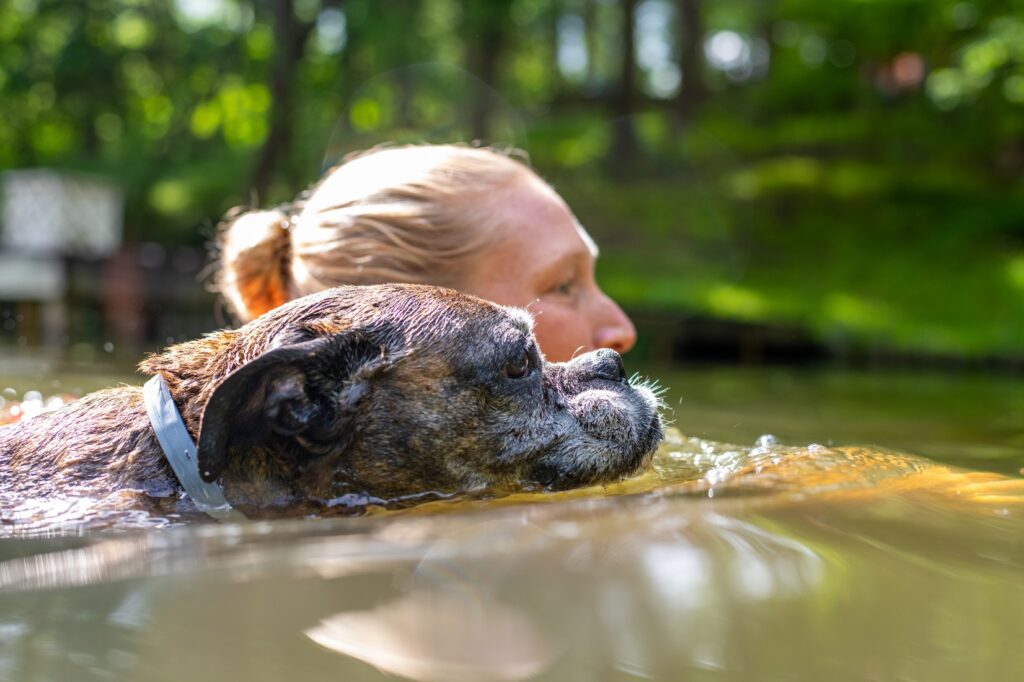 These days, I file my taxes as a professional paddle athlete. Ah, sweet success! I spend the majority of my days training and eating. To be precise, I train 10-20 hours a week and eat between 2,500 and 3,500 calories a day.
When I'm not hoovering up healthy food and burning calories, I can be found on my couch with my feet up (to enhance and speed recovery from my training, of course). That's my favorite place to edit my training plans for my clients or answer training questions in our online community. Nothing happens particularly quickly or in a hurry, and that's OK. Things get done when they get done. For the most part.
Of course, there are deadlines on occasion. I've even been guilty of falling into the hyper-productivity trap of hustle-culture. But I don't stay there because it always leaves me feeling burnt out and questioning why I'm doing any of this. A well-balanced sport is just you and your passion, "for the love of the game," so to speak. If I fly off the rails and work or train too hard on a given week and find myself questioning my passion, then I know I've lost my balance.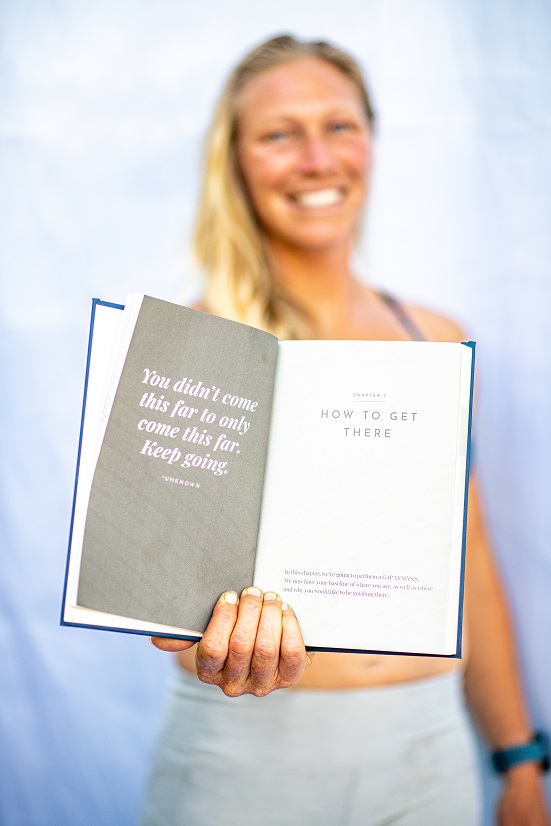 For me, that usually means that a few days of slow paddling, gardening, and piddling around the homestead are in order. A long, slow dance with nature is often the cure.
Because I love paddling, I'm happy to train and race at whatever level I happen to be at each season. I'm content for my performance to be what it is, when it is. Then I just measure, assess, and try again next season if needed. And I continue to learn as I go.
Moving to the lake has taught me how to slow down and embrace wherever I am. I don't have to constantly fight the conditions the way I do at the ocean. Most days are relatively calm and the only thing to do is to train by pace, pushing the speed in an effort to go faster. This is something I've never had before in my training, and it couldn't have come at a more pivotal moment in my career.
Lake life is a more relaxed vibe and it has helped me in my journey to work-life balance. Slowing down and enjoying the process paired with a deep acceptance of where I am at any given moment has actually freed me up to perform better.

My time on the water is still my favorite time of all, but having a house with the perfect backyard (spoiler alert: it's a lake!) sure doesn't hurt. It has allowed me to take a deep breath and slow down. That's the sweet spot when paddling feels less like a workout and more like just dancing on the water.


aprilzilg.com
April Zilg is a gold medalist in the Pan American Surfing Games, Gorge Downwind OC1 Champion and is currently leading the APP World Tour World Champion rankings for 2021 & 2022. After training and competing for the better part of the last decade, all her hard work paid off and now she wishes to share all she's learned through her various projects, like the Athlete Agenda, and coaching the next wave of paddle athletes.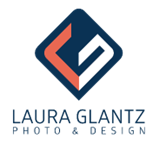 www.lauraglantz.com
@lauraglantz.photodesign
Laura Glantz is a water woman, businesswoman, and generally a jack of all trades. She runs her own photography, graphic and website design business, Laura Glantz Photo & Design, LLC. She is an eight-time AAF award winning graphic designer living in Wilmington, NC.