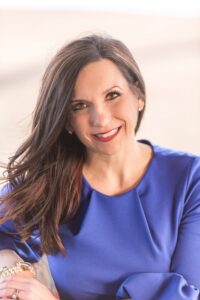 Anna Hester-Martin is a native of Person County, where she grew up on a tobacco farm in Hester's Store, about fifteen minutes southwest of Roxboro and ten minutes south of Hyco Lake.  After graduating from Meredith College she pursued a career in Clinical Research at IQVIA, formerly Quintiles, a Fortune 500 company. However, she has always had an interest and appreciation for Real Estate (the architecture, the design, and as an investment). Upon returning to her beloved hometown of Roxboro after living in Chicago, Illinois with her husband Sam, and taking some time off to stay at home with their young daughter Leah-Stedman, Anna decided to pursue a career in Real Estate. With her expertise and knowledge of Person County, Hyco Lake, and the surrounding areas, she would love to help you find your perfect home or investment property! When she's not working, she can be found relaxing with her family at their home on Hyco Lake or volunteering in the community. She is an active member of the Roxboro Jaycees, where she serves on the board. She is also Co-Chairman of the Distinguished Young Women of Roxboro Program. She is eager to help any and all with their real estate needs! Just give her a call!
Dream Home Leads to Dream Career
Story by Peter Berry
Photos by LeAnne Pulliam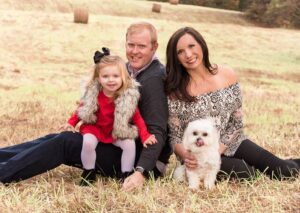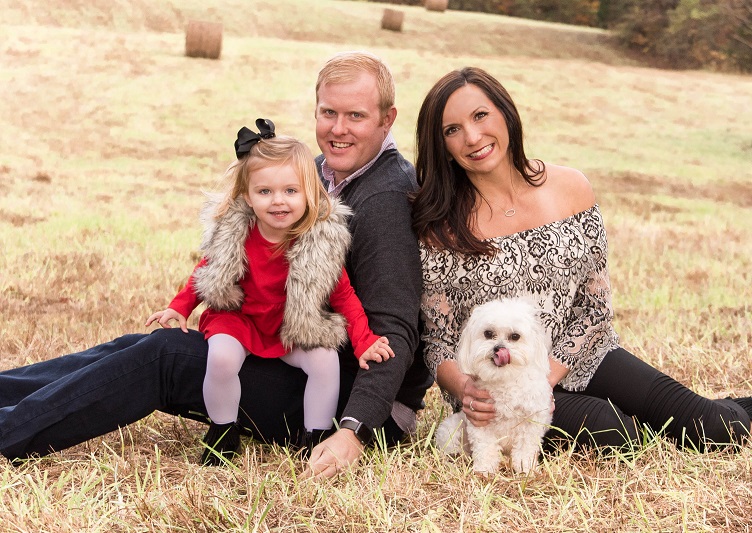 Anna Hester-Martin enjoyed spending time with her great uncle, Stedman Hester. In her late teens and through her late twenties, Anna regularly offered to take him back and forth from his home in Durham to his beach house in Pine Knoll Shores. For many years he had been a real estate developer in Morehead City.  As she drove along Highway 70 he would point out stores, shopping centers, and neighborhoods where there was once undeveloped land, which he had developed. She was always fascinated by his ability to envision "What could be" and admired his determination and motivation to make these visions a reality.
Merriam-Webster defines "Checkmate" as "to check (a chess opponent's king) so that escape is impossible."  For Anna Hester-Martin and her husband Sam, coming to an agreement on where to live was kind of like a chess match.
When they started dating, Anna was living in Raleigh and focused on her career with a clinical research firm while Sam lived in Charlotte. A couple of years later Sam asked her to marry. That is when she joined him in the Queen City. The next move in this game was initiated by Sam, six months later when they moved to the big city of Chicago. For the next two years they lived the life of an upwardly mobile young couple. They called home a tiny condo on the twenty third floor of a high-rise overlooking the Chicago River. No need to own a car because everything was within walking distance. Cab rides or jumping on the "L" took them anywhere their feet could not.
For Anna, city living was a stark contrast to growing up on a farm. The next move in Anna's and Sam's chess match came when she, at the time very pregnant, convinced him to move home to the Roxboro area. They set up housekeeping in her late grandmother's home in Hester's Store on a gravel driveway shared by other family properties. Sam insisted this would be temporary. His plan was to take them back to Charlotte, North Carolina in less than twelve months.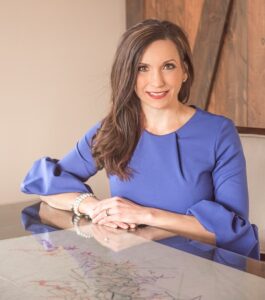 A month after moving back, their daughter was born.  They agreed to name and call her Leah-Stedman.  Leah, after Anna's sister Leah Hester-Clayton, and Stedman, after her great uncle, Stedman Hester.  Anna had always envisioned having a daughter, with hopes of instilling in her kindness, gracefulness, and goodness like her sister Leah, and the determination, perseverance, and motivation of her great uncle Stedman.
Anna's vision of "What could be" quickly took shape in her grandmother's house in the form of a few gallons of paint and knocking down a couple of walls. So much for Sam's one-year plan to move to the big city. Anna's vision coming to fruition convinced him, "That they could maybe stay put for about five years."
Eager to invest the money this growing family had saved by living on the family compound, Sam suggested that they purchase a home just twenty minutes away on Hyco Lake. This would prove to be Sam's big mistake in the chess game he and Anna had been playing.
Anna didn't waste any time, she went right to work researching "What could be." She turned to Gay Poindexter, a woman that she had known and trusted since high school. Gay's team at RE/MAX didn't take long to find a beautiful possibility. With Sam in New York on business she had a decision to make, make an offer or loose the "perfect place." She knew what he liked for they had discussed their wishes in detail and this property was within their budget. So, she did it, she made the offer, negotiated the final deal, and by the time Sam returned to North Carolina, she had their "perfect place" under contract.
To sum up Anna Hester-Martin in her own words, "When I decide I'm going to do something, consider it done and watch out!" With Leah-Stedman growing more independent each day, Anna was eager to get back to work. But this time she did not even consider clinical research, the career she had put on hold when their daughter turned one year old. Instead, it was time to go after the career she'd always talked about. One phone call to Gay Poindexter and her career as a real estate agent in their hometown had begun!
Contact Anna Hester–Martin with RE/MAX today! Surely, she is the agent that will help you realize "What could be!" And if you can't get her on the phone, leave a message because she's probably with a client or at their home named "Checkmate" located on Hyco Lake!
Anna is an active member of the Roxboro Jaycees, where she serves on the board and co-chairs the Distinguished Young Women of Roxboro program. She can be reached by phone at (919) 414-4587 or by email anna.hester.martin0411@gmail.com.
Photos - Copyright © LeAnne Pulliam Photography