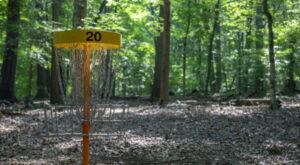 Click here to read the first chapter in this series! Story and photos by Paul Liggitt It is said that people tend to remember moments and experiences but not dates. So, it is with my …
Read More
Note From the Editor
As an author of novels and children's books, I found it impossible to catch the attention of publishing houses. Therefore I resorted to self-publishing my novels and books for middle school kids. Even then it was an uphill battle to get my work in the hands of readers.
When Chris and I decided to purchase Hyco Lake Magazine, we thought that this would be a wonderful way to share my stories. Then we remembered reading a piece published in the Summer 2017 issue of Hyco Lake Magazine titled, "Real-World Experience for Journalism Students." This inspired us to create an initiative to help the young people of our community publish their work and actually get paid!
Starting in the Spring 2018 issue of Hyco Lake Magazine,
you will be able to read at least one story by a local high school student
and one from a college student also from our area.
We encourage all high school students and college students that have a story to tell to visit www.HycoLakeMagazine.com/article then send us your article. In fact, you don't even have to be a student... We want stories from everyone!
Cheers,
Peter Berry
Editor - Hyco Lake Magazine